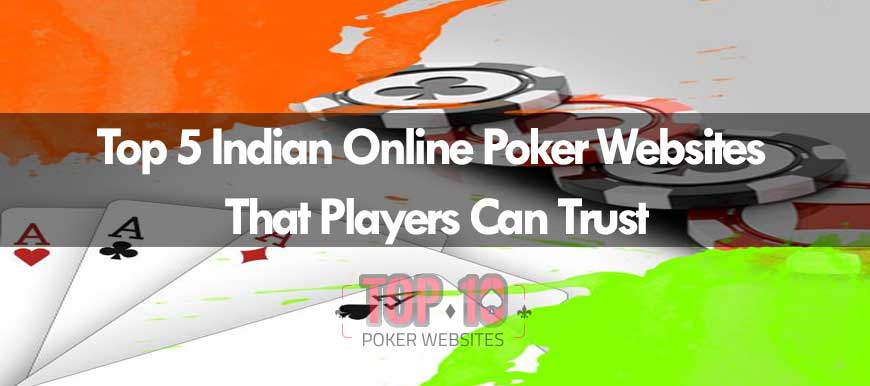 The online poker market in India has experienced significant growth in the last 24 months as both domestic and international operators have focused on launching new tournaments and better promotions in an effort to capture a bigger percentage of this market.
Indian poker players who once had little choice when it came to choosing an online poker website, now have multiple options to choose from. However, there are also unlicensed operators penetrating the market and that means poker players in India will have to be cautious in researching and selecting a suitable online poker room.
Top 5 online poker websites operating in India
Adda52
Just about every Indian poker player has heard about Adda52.com since this is the biggest online poker website in India and has a large player database. The brand is represented by popular celebrities such as Bollywood's Minissha Lambert and West Indian cricketer Chris Gayle.
Adda52 has run some of the biggest and most popular poker tournaments in India and has a strong market reputation.
PokerStars India
PokerStars is the biggest online poker website in India and they were quick to launch operations in India as the online poker giant realized the potential of this budding poker market.
PokerStars generally has a reputation for dominating just about every market it enters but that has yet to happen in India. This is because PokerStars only launched operations in April 2018 and is still getting accustomed to the Indian market.
Real Poker India
When you play at Adda52 or PokerStars India, one can expect a lot of competition since those brands are very popular.
Real Poker India is slowly but steadily gaining prominence as the online poker website has a great No Deposit Bonus to welcome new players and also a 100 percent match deposit bonus which has proved to be very successful in getting new players to sign-up.
Poker Baazi
Poker Baazi is looking to compete with PokerStars India and Adda52 by launching exciting promotions, offering a variety of games such as Texas Hold'em and Pot Limit Omaha. The online poker website has also hired top Indian boxer Vijender Singh to be its brand ambassador. Poker Baazi also has a mobile app that makes it easy to play while on the go.
Spartan Poker
While not in the same league as Adda52, Spartan Poker continues to draw a niche group of players who are comfortable with the current offerings and promotions.
Spartan should look at improving its overall speed and coming up with bigger promotions if it wants to continue to compete with the big boys.