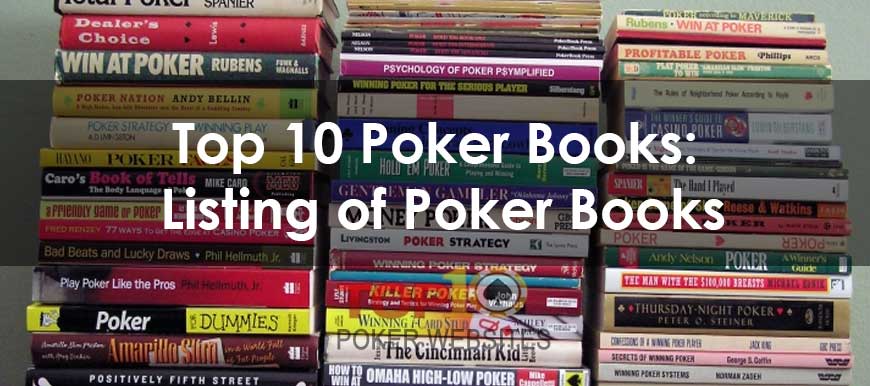 We have lots of guides which you are going to find interesting and very informative, however should you be new to the world of playing poker, or be looking to expand your knowledge of the game then allow us to showcase to you the following listing of the top 10 poker books.
We have listed throughout this guide a diverse range of poker related books, all of which we are convinced is going to be of interest to both novice and experienced poker players.
The art to becoming a much better poker player of course is for all players to know how to play the game perfectly, and by reading as many of the top 10 poker books listed below you will certainly get a much better understanding of every single aspect of this popular card game which is played throughout the world.
We have also included a couple of other gambling related books in this listing, as we know many poker players can find it relaxing to learn or read about other gambling games and not spend every waking moment thinking about just poker games and poker tips. We hope you enjoy reading through this guide and also checkout our guide on the top 10 poker and gambling themed movies which introduces you to some of the all time classic films which are going to give you a fun and entertaining hour or two of viewing pleasure!
1. Hold'em Poker for Advanced Players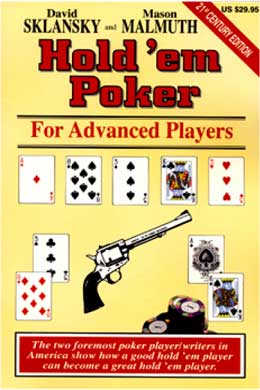 The number one of poker book in our top 10 listing is Hold'em Poker for Advanced Players by David Sklansky.
This book is going to introduce you to the finer art of play Texas Hold'em Poker and is worthy of your attention.
There are other books available which are going to introduce you to the basics of poker, however when you want to find tune your poker playing skill this book is the one to read and take note of.
2. Internet Texas Hold'em: Winning Strategies from an Internet Pro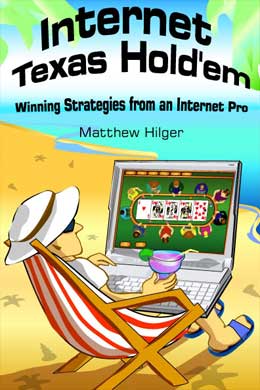 This book is by Matthew Hilger.
The book covers a wide range of topics that are needed to be mastered should you be the type of player who enjoy playing poker in the online poker playing environment.
Packed full of valuable hints and playing tips it seriously is a valuable resource for all online poker players.
3. Beyond Tells: Power Poker Psychology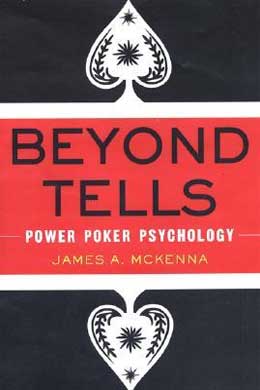 Our number three books in our listing of the top 10 poker books is this one, and its author is James A. McKenna.
The book cover many different topics, however all topics covered look at ways that you are going to be able to hopefully read your fellow opponents,,
It also looks at a lot of the tells poker players tend to give out when sitting around playing poker in a real life environment.
4. Tournament Poker and the Art of War
One book we can highly recommend to anyone who prefers playing poker tournaments as opposed to cash ring games is this one which had been compiled and written by David Apostolico.
This book describes and explains the similarities between war and poker tournament play.
The book should give you a lot to think about when you next sit down and take part in a tournament for sure!
5. Positively Fifth Street: Murderers, Cheetahs, and Binion's World Series of Poker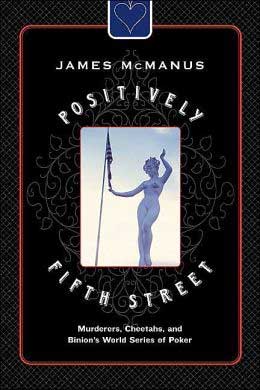 The next book we think is going to be worth you reading if you have a passion for poker.
You will want to read about the unique annual event held at Binion's Las Vegas.
The author of the book is James McManus who has ensured the book flows perfectly.
It is one of those books you will find hard to put down once you start to read it!
6. Bringing Down the House: The Inside Story of Six M.I.T. Students Who Took Vegas for Millions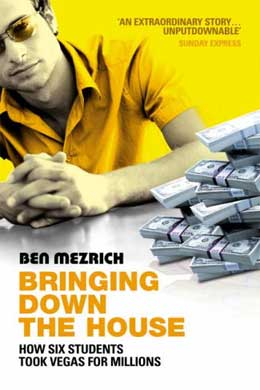 This book is written by Ben Mezrich and as the name suggests it tells the story of several MIT students, who having a deep and insightful knowledge of mathematics, then go on to use that knowledge to win at the Blackjack tables in Las Vegas.
The book was adapted into a feature length movie in 2008 called 21 featuring Kevin Spacey & Kate Bosworth
7. Blackjack Bluebook II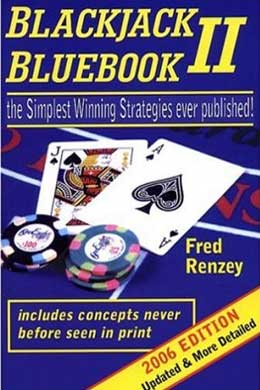 If you have an interested in not only playing poker but also Blackjack then we think that this particular book which has been written and compiled by Fred Renzey is going to be of great interest to you.
It looks at all aspects of the game and is written in such a way that even readers with a very basic understanding of how the game of Blackjack works,
Players will soon be able to master playing this popular card game!
8. Tournament Poker for Advanced Players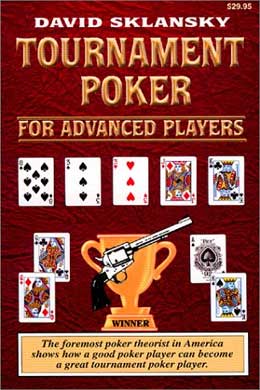 This book is another one that everyone whom has an interest in playing poker should ensure they read.
The book covers the more advanced playing strategies,
Thanks to his unique way of writing, David Sklansky who is the author has made this a factual, relevant to tournament poker players around the world and most importantly a very interesting poker book to read.
9. Championship Omaha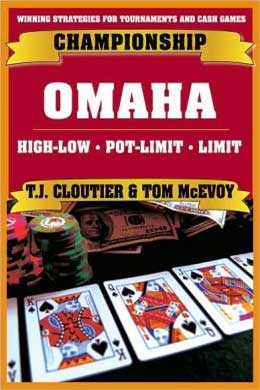 Whilst many poker books only cover the game of Texas Hold'em. There are lots of other poker games which are not given the same level of attention.
One such game which many our visitors of this website enjoy is Omaha Poker.
If you are one of this people then this book which has been written by T. J. Cloutier is going to vastly enhance your knowledge of this popular yet often overlooked poker game variant.
10. All In: The (Almost) Entirely True Story of the World Series of Poker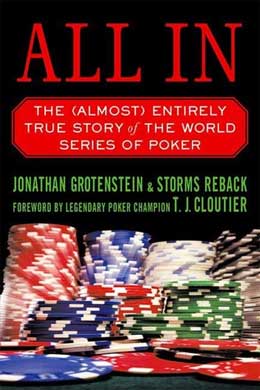 This is another book we can highly recommend, and it has been written by Jonathan Grotenstein.
This book takes a look at the World Series of poker and explains how it started and how over the years it has grown into the biggest worldwide poker tournament.
If you are looking for an uncomplicated poker themed book to read then this is one we suggest you start with.