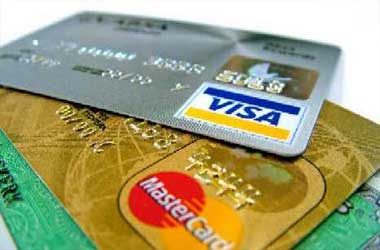 Credit cards are a popular payment method, which can be used to make deposits at online poker rooms.
Many players will already have a credit card, which is why it is a popular payment method. It is also the safest method that allows you to deposit funds almost instantly, so you can start playing right away.
Top American Credit Cards Poker Rooms
The Advantages of Using Credit Cards
Credit card companies offer customers protection against fraud and loss as well as implementing other safeguards to ensure that online transactions are safe and secure.
Funds that are deposited by a credit card will show almost instantly in a players account, making it a quick payment method.
Also, the fees that are charged for credit card transactions are relatively low.
AuthorizeNet
How to Make a Credit Card Deposit for Online Poker?
When making a deposit with a credit card, you will first need to ensure that the poker site accepts your credit card provider like Visa or MasterCard for instance.
Go to the cashier section on the poker site, and select credit card as your deposit method. Choose your credit card provider from the list they give you.
You will then need to enter your credit card details, which include your card number, your CVV and the expiry date.
Enter the amount you want to deposit, but make sure it is within the poker sites limits and click submit. Your funds will then show in your account.
Online Poker Security and Credit Cards
You may need to verify your age and identification with your first credit card deposit. The site requires you to scan and send identification documents. This is a security measure that is imposed by online poker rooms to stop identity fraud.
Major credit card providers might implement other security measures to make sure that the funds can be released. Visa uses Verified by Visa and MasterCard has MasterCard Secure Code. This is where you are required to enter a pin that is sent to you via email or text message.
You will need to be aware of any fees that are involved when making a deposit with a credit card. The online poker site might not charge you for making deposits and withdrawals, but your provider may charge a fee, so you will need to find this out.
Online poker sites will also have their own security measures. Reputable poker rooms will use SSL technology, which will protect all transactions as well as your personal details on their site.
Credit card deposits are by far the most secure form of payment because you are getting security and protection from your credit card provider as well as the poker site.
Frequently Asked Credit Card Questions
Online poker sites that accept credit cards are popular among players because many players will have some type of card. Most poker rooms will accept the major credit card providers and with top levels of security, credit card deposits are highly popular.
It takes just minutes for your credit card deposit to reflect in your online poker account and in most cases this is an instant transaction. However, there are sites that may take longer so take a look at the banking page to find out more information.
Yes, you are able to make a withdrawal with a credit card. You will follow the same steps as the deposit. A withdrawal does take longer and is often between 1 and 7 business days.
All transactions are protected with 128-bit SSL technology, which stops hackers accessing your information.
If your currency is not supported, the poker site will convert the funds to a currency they support. You will need to check the exchange rate that they use and if there are any fees attached.