California Poker – Legal Online Poker in the State of California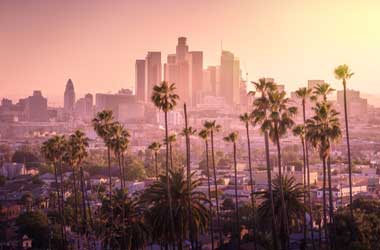 Online Poker has become extremely popular around the world in recent years. In fact, it is now the preferred medium of playing poker for many amateurs and professionals alike. Contrary to popular belief, It is actually California which is considered the center of the poker universe and not Nevada. The reason that California has gained this reputation is due the fact that several high stakes games and tournaments are frequently hosted within the state throughout the year.
However, there seems to be a lot of confusion amongst online poker players and online gamblers in general about the legal status of online gambling in the Golden state.
In this article, we will take a deeper dive into the murky waters that is – the legislation that governs online casinos in California, and shed some much-needed light on it.
Top Californian Poker Rooms for September 2021All Poker Rooms are Licensed , Mobile Friendly Advertiser Disclosure
1

100% up to $1000 each for Poker and Casino
Bitcoin Welcome Bonus 125% up to $1250

100% up to $1000

Welcome Bonus

2

Promo Code: NEWBOL
+$250,000 Guaranteed Tournaments

100% up to $1000

Welcome Bonus

3

200% up to $1000

Welcome Bonus

4

200% First Deposit Bonus up to $1000
Promo Code: 1000JUICY

200% up to $1000

Welcome Bonus

5

100% first deposit bonus up to $1,000
$250 New Depositor Freeroll

100% up to $1,000

Welcome Bonus

6

100% upto $500 Welcome Bonus
$2 million in guaranteed prize pools per week

100% up to $500

Welcome Bonus

7

Promo Code: NEWSB
$50,000 guaranteed tournament

100% up to $1000

Welcome Bonus
Most recent gambling news from the state of California
More often than not, the state of California makes it into gambling headlines as a result of some form of delay or disagreement with regards to the state attempting to regulate online poker and other forms of online gambling. It has been a decade and the state has remained highly indecisive about whether they are pro and anti and it seems like they just keep turning the tables back and forth periodically. Even though some progress has been made in recent years to thwart away opposition of horse racing, there is still a certain piece of legislation called the bad actor clause which is still in place and does not seem to budge or compromise even a bit.
In February 2018, Assemblyman Reggie Jones Sawyer proposed a bill in favor of online gambling, but faced such fierce opposition from proponents of the bad actor clause that the bill went down in flames, figuratively, just a few months after it was proposed.
Legislation governing online poker in California
The path to legalization of online gambling and online poker in California has been a long, winding one with a lot of pitfalls. As per Assemblyman Mike Gatto, Californian legislators come up with an average of 2 – 6 gambling bills almost every year since 2008 and not a single one of them has come anywhere close to being passed or enforced.
Eventually, after a final push in 2016 for the long pending legalization of online gambling in California, the matter has now been left hanging in limbo. Yes, it is basically on an indefinite hold at this point in time. In fact, the journey has been so upsetting and the source of such strong frustration that several lawmakers and supporters of legalization have hung up their gloves and called it quits.
Bad Actors – what are they?
As per the law books, a "bad actor" is an online gambling establishment such as an online casino or poker room which continues or continued to accept real money bets from American players even after the passing of the UIGEA was enforced officially as of the last day of the year 2016. UIGEA (Unlawful Internet Gambling Enforcement Act) basically outlaws American residents from playing real money gambling on the internet.
A quintessential example of a bad actor is PokerStars, a popular online poker room where even coveted professionals hold accounts and play frequently. Despite the passing of the UIGEA, PokerStars continued to accept American players into their online poker rooms and tournaments. They only stopped when the US Department of Justice seized the domain and charges were pressed against as many as 13 people from the company on the very same day. The same also happened with Full Tilt Poker and several other online poker rooms.
PokerStars settled the case by paying a staggering fine of over $700 million. PokerStars was then taken over by Rational Group for just under 5 billion US dollars and Rational Group tried every trick in the book to push for the legalization of this website throughout America. However, PokerStars remained blacklisted in the following states due to the bad actors clause in the state legislation of these states – Nevada, New Jersey, Delaware.
Essentials of playing online poker in California
If there is one thing you need to know about poker and online poker specifically in California, it is that it is highly popular throughout the state. This may be attributed to the many Californian players that are ranked highly in the world stage of poker, it can also be attributed to the fact that there is year-round poker action in the state's card rooms, etc. Whatever the reason for the widespread popularity, California beats other states in terms of number of online poker players by a long mile.
Are Californians able to sign up at online poker sites?
In States like New York and Maryland, Poker players are being declined when they attempt to sign up and register accounts with online poker sites. However, thankfully, this is not the case with California. All the top, legal websites that have been ranked and reviewed on our websites recognize and accept players from California.
Therefore, signing up and playing online poker from California is absolutely fine. You just register an account, provide your details and you can get started playing in a matter of minutes.
Is online poker legal or not in California?
Provided that we are not legal counsellors, this is a question that we are technically not qualified to answer. Having said that, we have been in the industry for decades and so we can give you an insight into the current pragmatic status of online poker in California. Be it legal or not, it is certainly a gray area. However, what you should know and what will put things in perspective is that if you do choose to play online poker as a Californian resident, you are certainly not going to get into any legal trouble. Even if it is outlawed, it is just something that cannot be enforced and never has any criminal charge been pressed or action been taken against an individual player for online poker in the state of California.
Will California regulate online poker?
The fact is that the demand for online poker is humongous in California. Even though the legislation and the bad actor clause is providing some resistance, people are already playing online poker in California, in fact, hundreds of thousands of Californians play online poker.
Therefore, it is virtually impossible for the state to penalize them all. Eventually, the state is going to have to recognize the demand and realize that their prohibition is not going to work. The only thing that will work is to legalize online poker fully, regulate it, make is safe and fair for all Californians and even maybe generate some revenue by taxing the industry. Therefore, it is not a matter of whether California will regulate online poker, but a question of when California will regulate online poker.