Poker Games – What Are The Best Online Poker Games?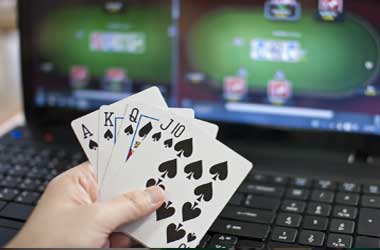 Online poker comes in a wide range of different flavours and for this reason we decided to gather up all the information we could find for each poker game you'll come across while searching for the best poker site.
We also included our expert advice on each poker game as well. We created a page for every game type, explained how each of these poker games work, and offered a variety of poker sites where you'll find that specific variation of the game.
Obviously, Texas Hold'em will remain the most popular variation of online poker.
Top American Poker Rooms for September 2023All Poker Rooms are Licensed , Mobile Friendly Advertiser Disclosure
1

100% up to $1000 each for Poker and Casino
Bitcoin Welcome Bonus 125% up to $1250

100% up to $1000

Welcome Bonus

2

Promo Code: NEWBOL
+$250,000 Guaranteed Tournaments

100% up to $1000

Welcome Bonus

3

200% up to $1000

Welcome Bonus

4

200% First Deposit Bonus up to $1000
Promo Code: 1000JUICY

200% up to $1000

Welcome Bonus

5

100% first deposit bonus up to $1,000
$250 New Depositor Freeroll

100% up to $1,000

Welcome Bonus

6

100% upto $500 Welcome Bonus
$2 million in guaranteed prize pools per week

100% up to $500

Welcome Bonus

7

Promo Code: NEWSB
$50,000 guaranteed tournament

100% up to $1000

Welcome Bonus
However, less common variations, including Razz and Omaha, are quickly gaining popularity around the world and are being offered by more online poker sites every day.
Different Betting Limits in Poker
Betting limits refer to the different structures and rules you'll need to follow for both betting and raising. Betting rules will affect the amount you can bet or raise, and tell you when you can make your bets. If you avoid doing research on betting rules, and jump from one limit to the next without any experience, you'll immediately feel like a fish on land as each of them will have a different strategy that you'll first need to learn. It will also be beneficial to first play a few rounds with fun money on tables featuring different types of betting limits to completely understand each of them. For all examples, we'll be using $1/$2 for blinds.
Fixed Limit Poker
In fixed limit poker games, there will be a limit to the amount you bet and raise, and there will be a limit to how many bets and raises you can make in every round. During preflop, as well as on the flop, players can bet or raise the small blind. As we are using $1/$2 blinds, that will be $1. In most poker games, the maximum amount you can raise will usually be 4. Therefore, the maximum each player can put in will be $4. On the turn and river, players can bet or raise the big blind. So, in our case, that will be $2. For instance, if a player makes a bet of $2, the next player can only raise a maximum of $2, and then the next player $2, and so on.
Fixed Limit Hold'em was extremely popular back in the day. However, once No Limit Hold'em was introduced on television, Fixed Limit became more popular in poker games like Razz and Stud. Fixed Limit poker games are one of the easiest game formats to learn and due to the cap on every single round, it's also much easier on a player's bankroll. Keep in mind however that Fixed Limit games are much harder to master. This is because there is no room to bluff since players can only make a a maximum bet that will be the size of the big blind. The biggest mistake you can make in Fixed Limit games is to play it slow.
No Limit Poker
This is certainly one of the most popular forms of poker today. No Limit Poker is what you'll always see on television, and the most exciting part is when someone calls All-In. No Limit games also incorporates a brute force strategy style that most online poker players use. No Limit Poker allows players to bet as much as they want as there is no actual limit set on the table. If a player meets the blinds with bets and raises, they can pretty much do whatever they want. For instance, the minimum raise will start at $4, then it will increase to $8, and from there up to $16. Players can also increase the raise from $4 to $50 or from $10 to $36.50 if they feel like it.
No Limit poker creates a different dynamic that places less focus on the cards you hold and the odds, and more focus on player stacks and styles. You can be an instant winner by simply playing more aggressively than others. You can also bet more, raise more, and bluff more. However, no limit poker games also open the doors for more mistakes. It's very easy to be over aggressive, raise too often, stay in longer than you should, and play too many hands. It's very important that you learn how to fold as well.
Pot Limit Poker
This is a kind of mix between no limit and fixed limit poker. Players will have a cap on the amount they can bet, but the bet size will only be limited by the pot size. Once players get a couple of bet and raises in, the pot will eventually grow big enough for a player to call All-in. For instance, if the pot size is $2, then $2 is the maximum a player can bet. However, once a player bets $2, the pot size will increase to $4, and the next player can then raise another $4, increasing the pot size to $8, thereafter the next player can raise $8, increasing the pot to $16. It's worth mentioning that you don't have to call the pot size when you raise. You can call raise any amount lower than the pot size as well. A player with a good grasp on both no limit and fixed limit will do quite well in pot limit poker games. A good pot limit player needs to bet the value, play the odds, and still play the player in the same time.
Cap Limit Poker
With Cap Limit games, there will be a limit to how much you can bet during a hand. This will be relative to big blinds, and are usually between 20 and 30. Once a player reached the cap, it will be treated as if the player went All-in. These types of games lead to more aggressive and lively games since the player's risk is capped as oppose to pot limit and no limit games.
Spread Limit Poker
Spread Limit games function in much the same way as Fixed Limit games. Players will have a spread or range, let's say between $2 and $5, from which they can choose from to place their bets and raises. This type of betting limit is very uncommon, as you'll never see spread limit games online or on television. Even if you google spread limit games you'll have a limit range of articles, but they do indeed exist.
Frequently Asked Questions
1. Which poker games are the most popular?
The most popular poker games include Razz, Stud, Draw, Omaha, and Texas Hold'em. However, Texas Hold'em is the most popular as it's always seen on television and the game variant used in the World Series of Poker.
2. How is each poker game different?
The biggest differences between Omaha and Texas Hold'em, two of the most popular forms of poker, is that players will share a set of five community cards to pair with two cards that each player holds in their hands. Players will make the best five card hand by using both the community cards and the two cards in their hand. In all other poker games, players will not share cards. The game of draw is different than Stud and Razz as players are given the opportunity to draw up to five new cards after the initial hand has been dealt. In Razz and Stud player need to hang on to their cards the entire time. The game of Razz is completely different to all other poker variations as the lower cards are better, which is completely backwards when compared to standard poker.
3. How many online poker games are there?
Players can look forward to 14 different poker variations online. However, players can also find many other variations that will greatly depend on the poker site they are using. For instance, 7 card stud and 5 card stud are both Stud variations that players will find online.
4. Which poker game offers the best winning opportunities?
Omaha and Texas Hold'em are the most difficult poker games to learn from all other poker variations, but both are known to offer larger hands and far bigger pots more regularly. This means those who manage to master both variations can win a substantial amount of money as oppose to other poker variations.
5. Which poker games are the easiest to play?
Stud and Draw are two of the easiest poker games to enjoy online because they have a limit range of rules to remember. In a game of Stud, players simply receive their cards and try to make the best of it. In a game of Draw, players swap a few of their cards for new cards and place bets at specific times during a hand. Other poker variations come with much more rules, making Stud and Draw poker the best two games to start with.
6. Do these poker games use the same skillset?
Every poker game online will rely on the same skillset. Players need to learn all poker hands, including flush, straight, two pair, royal flush, 4 of a kind, and so on. They will also need to know which hand is better than the next. In addition, players are also required to know how and when to place bets to maximize their winnings. These skills are universal on every poker variation online.