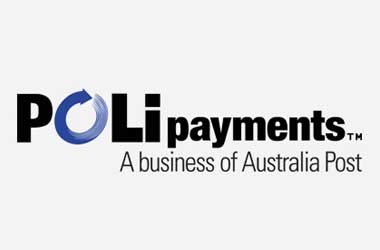 If you don't like the idea of using your credit or debit card online, then you can make use of POLi Payments (POLi), which interfaces with your bank account to provide a simple electronic payment.
This payment method is safe and secure, which is why POLi is being used by many players for online poker.
Where is POLi Accepted?
The majority of casinos and online poker sites in Australia and New Zealand accept POLi Payments as well as sites that allow players from these countries. It is then quite easy to find an online poker site that accepts POLi.
POLi Payments
Fast Payments with POLi
One reason why POLi is popular is because the transaction process is very quick. Deposits made by POLi are completed in a matter of minutes. However, you are not able to make withdrawals with this payment method.
You Don't Need to Register
With POLi, you will not need to open a new account or register for one, like you do with PayPal for instance. Instead, your transaction is completed through the click of a button that takes you through the POLi system. The system just requires a little information and then you are ready to pay.
How to Use POLi for Online Poker
Customers in Australia and New Zealand are able to use direct payments that provide hassle and risk free transactions. More players in these countries are now seeking out online poker sites that accept POLi Payments.
POLi are very easy. You will first need to find an online poker site that accepts this form of payment. Once you have found a site, head to the cashier and choose POLi Payments as your deposit method. You will then be given a list of banks and you will need to choose yours.
Many of the major banks in Australia and New Zealand will process POLi deposits for online poker sites.
In order to complete your transaction, you will need to fill out some details, but once these have been entered the funds will be placed into your poker account instantly.
Frequently Asked POLi Questions