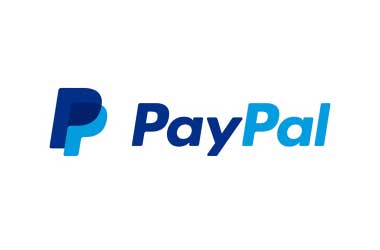 With PayPal you, are able to make a deposit to an online poker site from multiple cards and accounts. PayPal is an e-wallet that is simple and safe to use. In order to make a deposit from PayPal, you will need to register for a PayPal account.
With PayPal, your credit card information is not given to the poker site and remains safe with PayPal only. Deposits made with this payment method are instant and withdrawals are just as quick.
How to Use PayPal for Online Poker?
PayPal is simple to use, but first, you will need to register for a PayPal account. Once you have created your PayPal account you are able to load funds into it through credit cards, debit cards or a bank transfer.
You will then need to visit the cashier at the online poker site and select PayPal as your deposit method.
Enter the amount that you wish to deposit.
You will then be redirected to the PayPal site. You will need to login and complete the transaction.
Your funds will reflect in your online poker account instantly.
PayPal
PayPal Deposit Benefits
PayPal is a popular deposit method among players because it offers some great benefits.
More Privacy
PayPal offers players more privacy and protection when playing online, because they are not required to enter any bank account information.
Deposits are Instant
Deposits made using PayPal are cleared in a matter of minutes, so you are able to get to the poker table a lot quicker.
You Don't Have to Pay a Fee
With a PayPal deposit, you will not have to pay any deposit fees.
Universally Accepted
One of the most widely accepted online payment methods is PayPal, which means that it is accepted almost everywhere allowing you to play at your favourite online poker room anywhere.
Convenient
PayPal is super convenient as you just need your PayPal password and email address to make deposits at online poker rooms. You do not have to fill out any forms or type in your card information.
Frequently Asked PayPal Questions