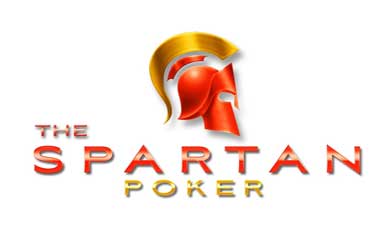 Online pokers players in India are gearing up for the second India Online Poker Championship (IOPC) which will take place at TheSpartanPoker.com, one of the most popular online poker websites in India.
The online poker in India is steadily gaining ground thanks to multiple poker leagues and the entry of new iGaming operators such as PokerStars. There is a lot of competition to capture market share and TheSpartanPoker has been doing its part since 2014 to establish itself as one of India's premier online poker brands.
Following the success of its very first IOPC, TheSpartanPoker is following up with a bigger and better second edition, where more than 7 crores in cash prizes are guaranteed to be given away.
On top of the already huge prize pools are special prizes which include a luxurious Jeep Compass SUV, Bajaj Dominar 400 motorbike, an Apple Watch, and a Bose Sound Bar.
The Spartan Poker
Amin Rozani, co-founder and MD of TheSpartanPoker has made it clear that the IOPC is not just for Indian players. They want poker players from all over the world to join in and have fun.
In a statement, Rozani said
The IOPC tournament is a platform where poker players from across the globe can prove their mettle in the sport. With a participation of over 100k across tournaments every month and the rising awareness for Poker, we look forward to an exciting tournament with several edge-of-the-seat moments
IOPC Takes Place In July
The IOPC will run for 10 days, starting from July 13 and ending on July 22. There are as many as 55 events scheduled to take place throughout the tournament. Some of the most anticipated events during the 10-day poker fiesta are the Super High Roller on July 19 with 50 lakh rupees guaranteed, the Elite High Roller on July 20 which has a 40 lakhs in guaranteed prize money and the PL High Roller on July 21 which has a 20 lakh guaranteed prize pool.
Two of the events during the IOPC promise a minimum of 1 crore in guaranteed prize money. The first of these events is The Millionaire which takes place on July 15 and has a 7,700 rupee buy-in. The second event is the Main Event which takes place on July 22 and has a 11,000 rupee buy-in.
Apart from the cash prizes for the event winners, consistent players will also be rewarded via the leaderboard race, where the player who finishes on top of the leaderboard during the IOPC will take home the Jeep Compass.