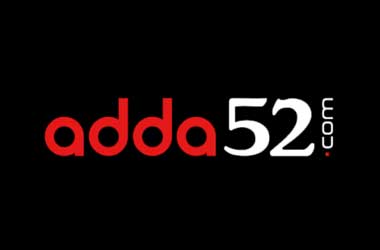 India has witnessed a significant interest in the game of poker during the last 5 years and one of the reasons for this is due to the marketing and educational efforts of Adda52.com, the biggest online poker website in the country.
Owned by Gaussian Networks Private Limited, Adda52.com was founded in 2011 and the online poker website had an uphill task of attracting Indian's who were generally geared towards sports betting and playing rummy to the game of online poker.
Adda52.com has engaged in some heavy marketing activities over the years and has reached out to some of the top minds in the country who come from prestigious universities such as IIT-Kanpur, IIM-Lucknow and Bits-Goa.
Adda52.com recently announced that it has reached a significant milestone in 2017 by registering over one million poker players. The online poker website has also confirmed that it will be hosting its 2017 Player of the Year competition to encourage poker players all across India to compete on a regular basis.
When Adda52.com initially started out, it engaged in promotional activities such as giving away iPhone's to bring in more player registrations. The company also hosted poker tournaments in prominent settings such as IIM-Lucknow in 2013 to generate interest and create a buzz. However one of its major marketing campaigns was when the company decided to collaborate with Bollywood and promote its brand.
Adda52GoPlay
Adda52.com signed up to be the official brand ambassador of the movie Mary Kom in 2014 and as a result its brand received significant publicity. The online poker website also started offering a number of prizes that included meeting famous Bollywood celebrities which turned out to be another successful move. With a growing player database, Adda52.com focused on launching exciting poker tournaments which included the Deltin Poker Tournament in 2016 which had the largest guaranteed prize pool in the country.
Adda52.com also created news when it tied up with the prestigious World Poker Tour (WPT) in 2016 and became an exclusive partner for offering licensed WPT products and services in India. Adda52.com also gives poker players in India the opportunity to qualify for a select list of WPT events by hosting special satellite events on its website.
PokerStars, the biggest online poker website has its eye on the Indian market and has plans to launch in the near future and could turn out to be the biggest threat for Adda52.com