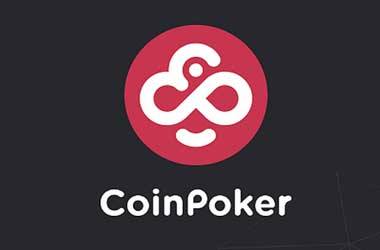 Cryptocurrency-based online poker room CoinPoker continues to elevate its crypto-poker brand by securing another headline sponsorship. CoinPoker launched operations in November 2017 and has been making much noise around the poker and cryptocurrency communities in the last few months.
After its successful initial coin offering (ICO) in December, where it raised funds and issued out its proprietary token called CHP, CoinPoker has started partnering with top poker tours and tournaments to make cryptocurrency-based poker known to the market.
CoinPoker recently announced that it had signed an agreement to sponsor the 2018 Asian Poker Tour in Macau. CoinPoker will be hosting freeroll and buy-in satellites, where 10 APT Macau seats and packages could be won to the Main Event on April 28.
The cryptocurrency poker operator has now announced its latest partnership will be the Japan Poker Cup. CoinPoker has teamed up with the Japanese Poker Association to make poker more accessible to Japanese residents, especially those in the rural areas. To date, the Japan Poker Cup remains Japan's biggest poker tournament. Japanese players travel from over 60 poker venues in the country to take part in the tournament.
CoinPoker Satellites To Japan Poker Cup
CoinPoker and the Japanese Poker Association expects at least 9,000 people to join this year as the 2017 Cup saw more than 8,000 entrants.
In a statement, Adrian Tamas, CoinPoker's representative in Japan, said
CoinPoker is looking forward to introducing CoinPoker to even more Japanese players. We expect a lot of interest in how we applied blockchain technology and cryptocurrency to online poker, and are excited to continue expanding throughout Japan and Asia.
From April to August, players can win a seat to the first stage of the Japan Poker Cup through online satellites that will be hosted on the CoinPoker website. The tournament is a freeroll, but the players will be paying ¥5,000 ($47) to pool money for renting the venue.
Those who get a seat to the Cup via the CoinPoker satellites can sit in on Day 1, which will be held in major poker venues across Japan on September 1. Day 2 action is scheduled to take place on November 4 in Osaka and November 10 in Tokyo, while Day 3 will be held on November 11 in Tokyo.
The first place finisher will win a $10,000 WSOP Package and a victory memorial trophy. The second to fifth place finishers will win overseas and local tournament packages up to $5,000. Those who place between 6 to18 will also get to take home various prizes.