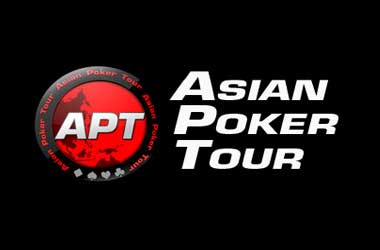 The Vietnamese coastal city of Da Nang will be hosting its first Asian Poker Tour (APT) championships in October 2018.
The tour stop will take place from October 3 to 14 and will be held at the Cocobay Beach Resort. This is the second time that the APT will be holding an event in the country. The APT held its first ever tournament in Vietnam in Ho Chi Minh City during January 2018.
The stop will be known as the 2018 APT Vietnam Da Nang Championships is being sponsored by Vietnam's Bridge and Poker Association in partnership with the Win Poker club.
The announcement was made at a recent function which saw chairman of Win Poker Tran Thanh Van in attendance. Also present was APT general manager and executive tournament director Lloyd Fontillas.
The APT will host as many as nine poker festivals in 2018 and the Da Nang tournament will complete APT's 2018 calendar. Vietnamese poker players as well as poker players from neighboring countries will be excited not just about the newly announced Da Nang poker tournament but also the upcoming APT Vietnam Championships 2018 which will take place in Ho Chi Minh city. This tour stop will be held at the Pro Poker Club from July 11 to 22.
Da Nang Popular With Asian Gamblers
The APT decided to make a tour stop at Da Nang as it is becoming an attractive place for investors, especially those from Macau. Recently, an executive from the Tak Chun Group, which is based in Macau, said that it had plans to open a new VIP club in the Da Nang area, though there have been no specifics released as of now.
This upswing of interest in Vietnam is a good sign for the APT. The poker tour is focused on promoting poker in the entire Asia-Pacific region. While the APT likes holding events in Macau and the Philippines, the tour is also interested in running smaller, accredited events.
The first Asian Poker Tour event was held back in 2006 in Singapore and during the last decade the APT has spread its presence across the Asian continent and become a big hit poker Asian poker players. Though their main poker tours have been held in the Philippines, India and Macau, the rest of the region has enjoyed their attention in the last few years. The 2018 APT schedule has stops in the Philippines, Macau, Korea, and Vietnam.
Asian Poker Tour