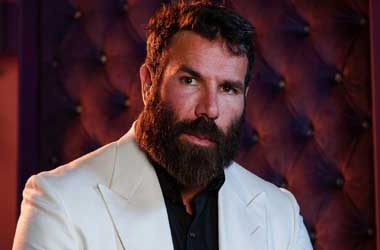 GGPoker's recent decision to sign Dan Bilzerian as its newest brand ambassador is not sitting well with the poker community, if the general reaction on social media is any indication.
The "King of Instagram" is well-known for documenting his lavish lifestyle on social media but his poker exploits which have always been questioned.
One of the things that make Bilzerian standout is that he consistently puts him at the center of attention by engaging in something or the other that is steeped in controversy.
In fact, a day after news of his signing with GGPoker came out, the Tampa, Florida native got involved in a nasty argument on Twitter after news of him joining GGPoker gained a lot of negative reaction from the female poker community.
GGPoker Avoiding Female Representation?
Dr Alexandra Chauran who is a poker player and Twitch streamer, criticized GGPoker for not being open to sign female poker ambassadors, and instead choosing Bilzerian, who is known as a "playboy". Another female poker player, Julie Bonnett, said Bilzerian is a "misogynist" and that GGPoker made a wrong move by signing him.
There remarks have some degree of credibility. In 2014, Bilzerian was widely criticized for throwing a naked woman off a roof. Porn star Janice Griffith suffered a broken foot as a result of the incident which took place in Bilzerian's Hollywood mansion. There were also other members of the poker community who agreed that GGPoker's decision to sign him would only do the brand more harm than good.
GG Poker ambassador Daniel Negreanu, who warmly welcomed Bilzerian to Team GGPoker, also took heat on social media. One Twitter user said Negreanu partnering with Bilzerian is proof that "money beats morals".
Bilzerian Calls Female Poker Player a "Hoe"
After being subjected to a tirade of criticism on Twitter, what irked Bilzerian was a tweet from poker player Vanessa Kade who described him as a guy who pays and uses women to make himself appear cool. Kade went on by saying she's disappointed by GGPoker's decision which she said was a "huge step backwards".
Bilzerian reacted to this through a short, but insulting reply. He called Kade a "hoe" and told her to just shut up because nobody knows who she is.
Quiet hoe, nobody knows who you are

— Dan Bilzerian (@DanBilzerian) December 4, 2020
It remains to be seen whether or not Bilzerian will prove to be a great addition to GGPoker's roster of ambassadors!