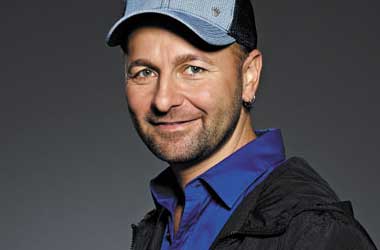 The use of virtual private networks (VPN) in online poker has been the subject of debate among the poker community in recent years. A VPN is a tool that uses encrypted connection which conceals the user's internet protocol address, providing online privacy and anonymity.
Many people utilize the tool to gain access to websites that are restricted in the countries that they live in. In online poker, players use VPNs to hide their current location. Online poker sites strictly prohibit the use of VPNs. It was for this reason that PokerStars revoked the 2018 World Championship of Online Poker (WCOOP) championship title from winner "wann2play".
The player was found to have used a VPN and was multi-accounting/ghosting while taking part in the marquee online event. As a result, PokerStars froze "wann2play"'s account and confiscated more than $1 million in winnings which had been redistributed to the affected players.
VPN usage was among the topics in the latest episode of The Orbit, a round-table discussion participated in by prominent members of the poker community. The show is hosted by Robbie Strazynski, founder of Cardplayer Lifestyle.
CardplayerLifestyle
During Episode 4 of The Orbit, Strazynski was joined by Run It Once founder Phil Galfond, partypoker partner Rob Yong, Alex Scott of the Microgaming Poker Network, and Poker Hall of Famer Daniel Negreanu. The guests shared their views on whether regulation interferes with how online poker should operate.
As the discussion progressed, the panel touched on the issue of VPNs, and the most remarkable comment came from Negreanu. The Canadian poker pro said he has no problem with players using VPNs, as long as the owner of the account is the one playing. In speaking out his thoughts, Negreanu said the anti-VPN policy was something he did not agree to while serving as ambassador for PokerStars.
While he acknowledged that a lot of online poker sites prohibit the practice and that it's really up to them to enforce the rule, Negreanu thinks it just doesn't make sense to spend a significant amount of resources to try to track people using VPNs.
GG Poker Forbids VPN Usage
Major sites have included in their terms and conditions that playing on their platforms in prohibited jurisdictions using VPNs or remote servers is not allowed.
GGPoker in particular, has a dedicated section stating its stance against VPNs. The site said anyone caught using the tool to conceal their location may face suspension.