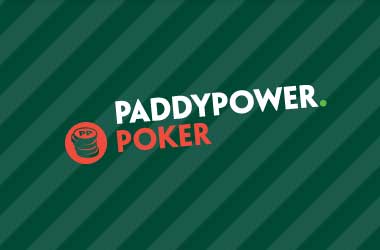 We know there are some very high stake poker players out there who may not be getting the maximum rewards that their high stakes poker action so rightly deserves, and it is with that in mind that we would like to introduce you to the Paddy Power Poker site who are going to ensure all of your high stakes gaming action is richly rewarded whenever you play.
There are many levels of the Paddy Power Poker Rewards Scheme that you can reach, however by you earning just 60,000 points in one month then you are going to be catapulted right to the top of their regards scheme which is where they are going to shower you with all manner of extras.
The Poker Bonus offers that will become available to you when you reach the Max Power tier of their rewards scheme are going to be worth a whopping $25,000, so that will ensure you have plenty of additional poker chips to hit their tables hard with!
You will also find a range of Paddy Power Poker Merchandise is going to become available to you and over at the Paddy Power Poker shop you will benefit from a range of special discounts too. In fact, you will also gain access to the VIP Shop also where some exclusive offers and special deals will also become available to you 24 hours a day!
Another benefit of making it to that top tier of their rewards scheme is that you will be able to access the VIP Team who will ensure you are always catered for and very well looked after.
Plus, you are going to be invited to a range of exclusive events and will also be able to take part in some very, very high paying poker free rolls too.
As mentioned there are different tiers which you can achieve via the Paddy Power Poker Rewards scheme and if you are interested in leaning more about just what you will be offered as a member on any of those tiers then please take a look over their website where all will be revealed to you.
Plus, as a first time depositing player you are going to be able to make use of the generous sign up welcome bonus offer which should get you off to a good start and with very busy poker tables you will always find plenty of players to take on!