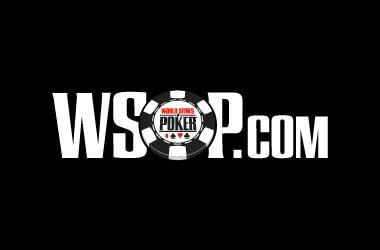 The shared liquidity program between New Jersey, Nevada and Delaware kicked-off on May 1. Online poker players in all three states can now play against each other and enjoy bigger tournaments, better prizes and a more competitive online gaming experience.
WSOP.com is wasting no time in taking advantage of the shared liquidity program as the online poker website announced the launch of a new tournament called the 'Coast to Coast Classic'. WSOP.com is the first online poker website to offer online poker to all three states under the shared liquidity program.
The new 'Coast to Coast Classic' program will give poker players in all three states to chance to compete against each other and take advantage of the shared liquidity program arrangement. The new tournament will take place before the start of the 2018 World Series of Poker.
The 'Coast to Coast Classic' will run from May 11 to May 20 and will have more than $1 million in guaranteed prize money. There will be 32 events taking place during this period and the highlight will be the $200,001 Guaranteed Main Event which is scheduled to take place on May 20. When done, this will turn out to be the largest prize pool guarantee to take place in the United States.
Coast To Coast Classic Open To All Players
WSOP.com wants to encourage as many players as possible to be a part of the Coast to Coast classic. As a result, the online poker operator has put in place a range of buy-ins ranging from $11 to $1,000. A total of three events will take place on a daily basis and a fourth event will be added to Sunday's which fall on May 13 and 20.
Apart from the $1 million in guaranteed prize money, WSOP.com is making things more interesting by giving players the opportunity to win a freeroll ticket to a satellite event that has 20 seats on offer to the WSOP Event #10. This event has a $365 buy-in and the winner will receive a coveted WSOP gold bracelet.
Bill Rini, the head of online poker at the WSOP was excited at the shared liquidity program and the roll that the WSOP will play. The online poker industry in the US could get another boost when Pennsylvania jumps in. Pennsylvania is the fourth state to legalize online gambling but is yet to launch live operations. Gaming analysts believe that it is just a matter of time before Pennsylvania also opts into the shared online poker liquidity agreement.