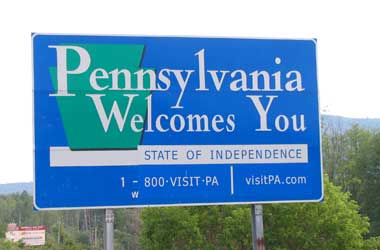 The Keystone State's plans for online poker is finally moving forward. The Pennsylvania Gaming Control Board (PGCB) has formally announced that they will start to accept online casino license applications.
This is mainly for suppliers and manufacturers that will partner with existing brick-and-more operators to deliver an online version of their operations.
This online gaming licensing process is similar to the model followed by New Jersey and applications will be accepted from April 2, 2018. The gaming regulator will announce another date when it comes to receiving online gambling applications from iGaming operators.
PGCB Licensing Process
The licensing process is going to be a long drawn out one as the Enterprise Entity Application and Disclosure Information Form is over 58 pages long. Besides this main form, there are additional forms that require completion as well. This includes personal history disclosures for the principals and key employees of the potential online casino along with the investor notice of ownership paperwork.
Once this process is completed, it will then move on to the additional requirements placed by the PGCB like fingerprinting and background investigations on the applicants. This period of application will be open for around 120 days. Final licenses will then be reviewed and approvals or rejections will be announced. With this potential schedule, the entire licensing process should be over by the end of July.
During this time, operators will have a chance to work on their online gambling technology and beta test their software. Though initial projections did say that Pennsylvania will have its online poker and casino sites open in early 2018, it looks like online gambling will open in Pennsylvania only towards the end of the year.
There are 12 casino operators in the state that are legible to apply for online versions of their operations. The PGCB will be expecting all 12 operators to send in their applications as it will open another revenue stream for them and boost overall gaming revenues for all of them since this can potentially raise their revenue greatly. The most prominent operator will be WSOP/888poker. The brand already operates in Nevada, Delaware and New Jersey.
PartyPoker and PokerStars have operations in New Jersey and will be looking to enter Pennsylvania and expand their presence in the United States. Online poker players in Pennsylvania will have to continue to be patient and wait till the end of the year to play online poker from the comfort of their homes.