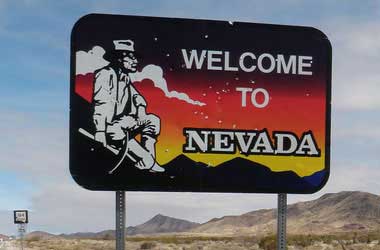 State gaming regulators in Nevada say that cash games in the state's poker rooms hauled in $17.48 million in the month of June. That figure is up nearly 5% from the previous year and it is the second-highest amount ever generated in a single month in Nevada's history.
According to the Center for Gaming Research at UNLV, the record was set in June 2007 when the poker rooms raked in a whopping $17.66 million. June 2018's boom was just the second time in Nevada's history that the market eclipsed the $17 million mark in a month.
The Nevada Gaming Control Board said that there were 60 poker rooms operating a total of 683 tables this past June compared to the 104 poker rooms that combined for 960 tables in June 2007. June 2018's figures also include the revenues accumulated in Nevada's online poker platform.
This past May saw the Nevada/Delaware online poker network start sharing liquidity with New Jersey. At the moment, those are the only states that have regulated online poker but Nevada does not release a breakdown of numbers for live and online figures.
Of the $17.48 million, the Las Vegas Strip was responsible for bringing in $14.1 million. There were 18 poker rooms and 379 tables on or near the strip in June after about 100 tables were added in April to accommodate the World Series of Poker (WSOP) which ran through the month of June. According to the WSOP, the 2018 annual festival drew 123,865 entries which is a record. There were 4 WSOP online bracelet events held this year which steered players to the internet platforms.
New Jersey Poker Also Receives Boost
New Jersey recently released some information on their online poker market. It was reported that online poker revenue was $1.75 million in June which is an increase of 1.3% from the same time last year. The 1.3% increase marked the first positive month in New Jersey since February 2017 when online poker revenue increased 8.8% from the previous February.
With less than a million people residing in Delaware, that state is a very small market which saw just $27,000 in revenue for the Month of June. Still, that figure is up nearly 50% from June 2017 when revenue was only $18,000.
Now that the Supreme Court has repealed the sports betting ban, online gambling operators are confident that more states will look to legalize online gambling and that will in turn boost the revenue of online poker operators in the near future.