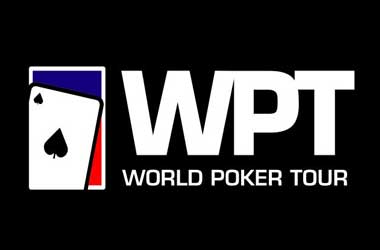 The World Poker Tour (WPT) has been sold quietly. The brand will be acquired by Element Partners, LLC, a private growth equity firm with offices across the US. The WPT is currently owned by global esports entertainment company Allied Esports Entertainment, Inc.
The deal which is potentially worth $78,250,000 million, will include an upfront payment of $68,250,000, plus a maximum of $10 million in revenue share for WPT-branded tournament entry fees on gaming platforms owned or licensed by Element. It will be payable over three years after the deal is closed. The terms of agreement have already been signed by Allied Esports' board of directors.
Assuming all of the shareholders also grant their approval to the deal following compliance with regulatory requirements, the transaction is expected to be completed in late January or early February 2021.
WPT CEO Adam Pliska assured everyone that it's still "business as usual" for the brand, and that the deal will enable them to grow, explore more opportunities, and do things that they've always wanted to do. The tour is set to embark on a whole new chapter of bringing the best in poker across the globe.
WPT's Previous Owners
This isn't the first time that the WPT has changed hands. Since its inception in 2002, it went through multiple owners, beginning with PartyGaming which acquired the brand via a landmark sale in 2009 worth $12.3 million.
During that time, the WPT, which was founded by Steve Lipscomb and Lyle Berman, had successfully established a name in the live poker arena, attracting several bidders, including Gamynia Limited and Mandalay Media, both of which offered to buy the brand for $9 million and over $30 million respectively.
The acquisition deal with PartyGaming enabled WPT to achieve massive growth. Part of the huge expansion was joining forces with the Hong Kong-listed social gaming company Ourgame International Holdings Ltd. The partnership allowed the WPT to hold an event in China. Ourgame would later become its next owner, under a $35 million deal which was completed in 2015.
After three years, Black Ridge Acquisition Corp entered into a $213.8 million agreement to buy both the WPT and Allied Esports International, Inc. Both companies were merged to become Allied Esports Entertainment, Inc. The sale was initiated by WPT founder Berman.
Moving forward, the WPT is expected to build on the success of its online festivals in 2020, made possible by its partnership with partypoker.
Allied Esports CEO Frank Ng thanked the brand for delivering "substantial, impactful results" despite the COVID-19 pandemic, and for its meaningful contributions to the company.W