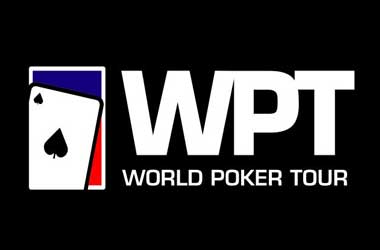 Black Ridge Acquisition Corp recently announced that it has completed the acquisition of the World Poker Tour (WPT) Enterprises and Allied Esports International Inc. in a massive deal.
With a primary goal of applying the WPT business model to Esports, both companies will be combined into one entity which will be named Allied Esports Entertainment, Inc. Digital entertainment firm bwin.party previously sold the WPT brand to Hong Kong-listed Ourgame International Holdings Ltd for $35 million.
Allied Esports Entertainment Inc. will be listed on NASDAQ under "AESE".
The acquisition plans gained approval from both boards and will be completed in early 2019, according to a press release. Ourgame will be issued $118 million in shares (11.6 million shares). Black Ridge will sell 3.8 million of its shares to Ourgame for $11.50 per share. Future stock options are also included in the agreement.
Black Ridge Director Lyle Berman considers the acquisition as the most exciting opportunity he has come across in over 40 years of working in the gaming and entertainment business. AESE will look to accelerate its competitive advantage as well as expand its global property network through the capital coming from the Black Ridge SPAC. The move will play a vital role as the company tries to tap into the Esports market.
The deal will see Berman reunite with the WPT brand, as he was one of the founding members along with Steve Lipscomb in 2002. Back in April, both were awarded with the WPT Honors Award for their tremendous contributions to WPT and to the poker community as a whole. Both individuals are currently no longer associated with WPT.
New Deal Will Not Negatively Impact WPT
Ourgame CEO Frank Ng will step down from his post to take the helm of the newly formed AESE. Ng says the deal will pave the way for a more vibrant Esports market, as the company concentrates its focus on building up its Esports enterprise by applying WPT's proven business model.
The company looks to create an Esports entertainment platform that will stand the test of time and is capable of meeting the increasing demands of the industry. The latest development will put the company in a better position to capture opportunities in relation to Esports monetization.
Adam Pliska will remain as President and CEO of the WPT and will also take a new role as President of AESE. Pliska assures poker players they will not be taken for granted and that the new deal will only boost the WPT brand.