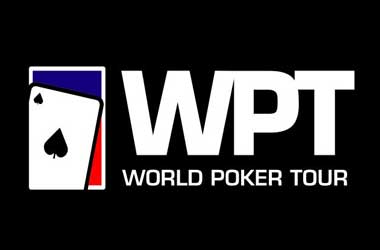 The World Series of Poker (WSOP) is set to kick-off at the Rio in Las Vegas, Nevada at the end of this month and poker players from all over the world will be heading to the Rio to take part in one of the most popular poker tournaments in the world.
There will also be a number of other exciting poker events taking place in Las Vegas and one of them will be hosted by the World Poker Tour.
The WPT Bellagio $25,000 High Roller started on May 5 and the final six players will resume their battle on May 25 at the eSports Arena which will be filmed for TV broadcasting.
The last six men standing for the WPT Bellagio High Roller are: Tom Marchese at chip lead, followed by David Peters, Aaron Ogus, Sam Soverel, Rainer Kempe and Jake Schindler.
On May 27, the WPT is also televising a $100-$200 no-limit hold'em cash game that will be open to the public. The $20 million eSports Arena opens to the public starting at 1pm., where guests can enjoy the games, sample the food and drinks from the bar and participate in giveaways.
ClubWPT Challenge the Champs
Playing at the ClubWPT Challenge the Champs on May 28 are Monte "Dino" Phelps and Thomas Wallett, who will compete for $50,000 in front of millions of viewers live at the Arena and on television.
Phelps and Wallet will be going against WSOP and WPT title-holder David Williams, Ukranian WPT title-holder Yevgeniy Timoshenko, three-time WPT champ Darren Elias, online and live multi-tournament champ Mohsin Charania, Poker Hall of Famer Mike Sexton, and the legendary WSOP and WPT title-holder Scotty Nguyen.
World Poker Tour
The pressure is on for Phelps and Wallett but the whole poker community is excited how these two casual players will hold up against the pros.
These three WPT events will be an interesting experience for both the players as well as the fans, as this will be the first time that a poker event is taking place in the state of the art eSports Arena Las Vegas. The WPT is expecting a good turnout as there are chances to win prizes, seats to the WPT Swag and WPT500 Las Vegas, and even a WPT home game set!
The success of these WPT events could pave the way for more poker tournaments to be scheduled at the eSports Arena in the future.