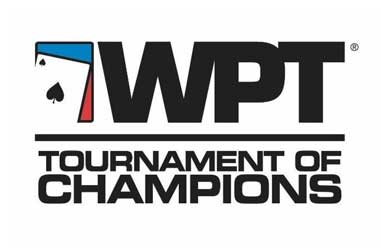 The World Poker Tour (WPT) Tournament of Champions (TOC) is one of the most prestigious poker tournaments of the year and this year, the WPT is making the tournament a lot more attractive by coming up with bigger prizes and a new venue.
Although the WPT TOC is a fairly young tournament and will host its third edition this year, top poker players compete in the TOC as they know a win at the TOC will boost their career and overall reputation.
The WPT is making sure the event will be drawing more champions into the competition by upping the ante.
Winning the TOC has become a challenge for many poker pros, since it's one of the rare events where players are thrown in to an elite mix of WPT champions, all fighting for the same goal: the prize money and the honor of being the best of the best.
In a statement, Adam Pliska, CEO of WPT, said
WPT champions represent the game's greatest players…The WPT Tournament of Champions is much more than just a poker tournament. It is a truly one-of-a-kind celebration that brings together the best of the best from all across the globe in the quest to be crowned the champion of champions
Matt Savage, executive director of the WPT, says that this year's TOC is poised to be the biggest yet. The $15,000 buy-in for the event is completely rake-free as well, and all participating players will receive a special gift bag valued at more than $1,000.
Tournament Of Champions Prizes
The TOC winner is expected to earn at least $381,000 at the end of the night, along with a luxurious Hublot watch and a $50,000 JetSmarter membership that allows luxury travel via private flights.
The first two seasons of the WPT TOC also awarded a car in addition to the prize money to the eventual champion. In 2016, Farid Yachou took home a Corvette in addition to his $381,600 in prize money. In 2017, Daniel Weinman took home an Audi S5 Coupe apart from his $381,500 payout. These are on top of prizes that are given by the WPT TOC's sponsors.
This year, the WPT TOC is also leaving its old home in Florida to relocate to the ARIA in Las Vegas. The final table will be held at the eSports Arena in Las Vegas on May 24.