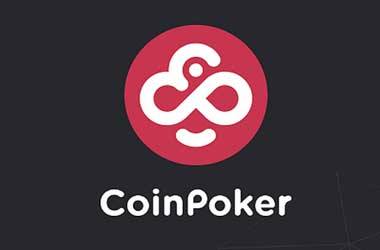 CoinPoker, a cryptocurrency-based poker platform is very proud to release its open-source random number generation software. This innovative software allows players to check the results of shuffling their card decks so that they can be sure about the fairness of their hands. To prove the integrity of their new software, the company is offering a 1,000,000 CHP bounty to anyone who are able to find flaws in the software.
One of the big concerns online poker players have always had was with regards to how fair online poker rooms really were. Suspicious players always felt that the house was cheating them in some way or form.
The biggest challenge that online poker rooms had was to establish that they were not cheating and were treating their players fairly.
This mostly stems from the fact that a lot of online poker rooms have been proven to be not completely aboveboard when it comes to dealing with players. There have been many incidents where poker rooms have been shown to indulge in unfair practices. These unfair practices were not limited to just small poker sites but also involved top poker rooms like Planet Poker who have been shown to be not fair in their dealings.
This is where CoinPoker comes is looking to make a difference in the online poker market. The main draw of the website is that it claims to be completely fair as it works by using decentralized random number generation (RNG) software. Input from players allows them to influence the shuffling of the deck. With the same cryptographic hash function as the Ethereum network (KECCAK-256), CoinPoker is very confident that its RNG program cannot be hacked or reverse engineered.
This allows the poker room to disclose information on the order of the deck after the game. Players can also verify the randomness by checking the deck for the card order it is supposed to have.
CoinPoker
1,000,000 CHP Bounty On Offer
To prove that it is being completely aboveboard, CoinPoker has invited experts to try and test their new RNG software for bugs. If the RNG module is proven to be wrong or bugged, a reward of 1,000,000 CHP tokens will be given to the debunker. The main purpose of this promo is to prove the honesty of the system.
To get the bounty, there are some conditions that need to be met. First, the debunker needs to prove that players didn't participate equally in the card deck shuffling. Next, they need to prove that the players cannot impact the deck shuffling. They will also need to prove the existence of a seed number that can increase the chances of winning and decode the initial deck's cards from the hash function found in the hand.
CoinPoker hopes that this promo will provide further proof regarding the robustness of their software or if a debunker is successful, help improve their RNG software.