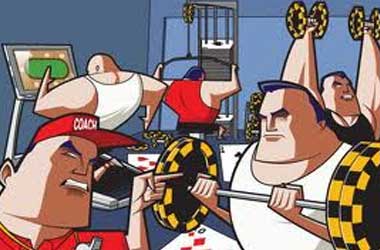 Poker players who are really successful at the game are players who believe that poker is a game of skill and not luck or chance. This why top poker players are always studying, researching and spending money on coaching programs to improve their game.
Whether it is land based poker or online poker, one can clearly see that the global poker market is more competitive than it ever was before.
This is one of the main reasons why the top poker pros and high-stake poker players are always looking for that 'edge' to give them an advantage over the rest of the playing field.
Even though most of these high stake poker pros have won millions of dollars, they don't sit back and relax. They are busy getting one-on-one mentorship or enrolling themselves at advanced poker training classes to work on their weaknesses and build their strengths.
Fedor Holz, the young German poker pro who has amassed more than $32 million in career prize money and sits in 4th place on the All Time Money list is one of the high stakes poker pros who has invested in mental coaching. Holz has worked with different coaches who have used hypnosis and visualization to help him take his game to a different level.
Dejuante "DJ" Alexander is another poker pro who continues to invest in coaching in order to refine his poker playing skills. A decade ago, DJ was working at a clothing store and decided to try his hand at poker. He worked hard at improving his game and 10 years later he has more than $2 million in career prize money and is still focused on fine-tuning his poker strategy.
Amateur Poker Players – Must Invest In Learning
Amateur poker players might argue that high stakes poker players have the finances to invest in poker training. Amateur players are generally struggling to raise funds to buy-in to the next poker event.
This is a huge problem for most aspiring poker players as they usually invest all of their bankroll into the next game and leave very little for poker education and improving their game.
Amateur poker players who are finding it hard to invest in training, should take advantage of free poker training resources available. They should also try to put away a small percentage of their winnings towards their poker training each month and look at is as an investment and not an expense.