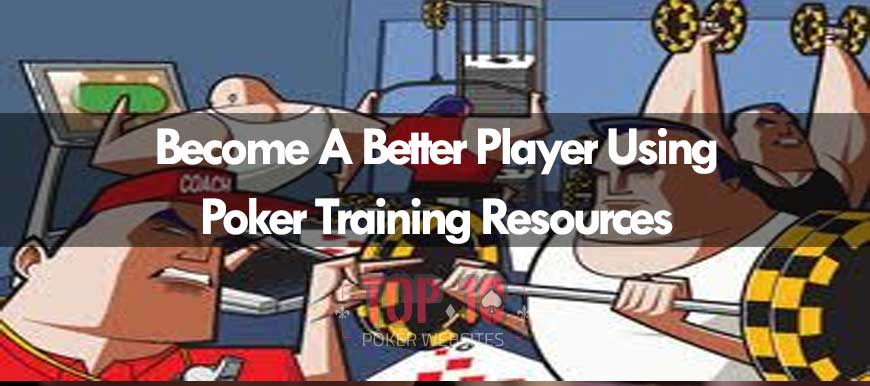 When it comes to poker, you need to put in a lot of effort and time into studying and developing your game. Poker players who want to be consistent at winning, need to get better with every passing week or otherwise deal with the fact that they will get outclassed by the rest of the competition.
There are multiple ways for a poker player to improve their game. Some of these methods require an investment of both time and money while other methods require just the investment of time. If you are a beginner, then you should take advantage of the free poker training resources available. If you are a professional poker player, then you should set aside a budget for training and improvement and then look to invest that wisely.
We list some of the poker training resources available and you can use one or a combination of the ones listed below.
Poker Training Websites: There are a number of poker training websites out there offering players crash courses and long term training programs ranging from beginner, mid-level and professional. These poker training websites use a combination of articles, e-books, videos and live training sessions.
While there are many poker training websites out there, it is important to find one that caters specifically to you. Some of the popular training websites include PokerTracker4, Advanced Poker Training and Deuces Cracked. Do note that some poker training websites offer a 30 day free trial and this is a great way to test out their training programs.
YouTube Training Videos: If you are a player who prefers to learn via video, then YouTube is a great place to get some free training. There are dedicated poker video training channels such as Doug Polk Poker, Gripsed Poker Training and PokerStars School which break down the game nicely and help you get better one step at a time. There are hundreds of videos on offer covering a variety of games and strategies.
Gripsed Poker Training
Twitch: This is a great platform for poker players to watch live streaming and coaching videos from top poker players and learn from first-hand experience. Some of the top poker players who stream on Twitch include Lex Veldhuis, Jamie Staples and Jason Somerville.
Poker Books: If you travel a lot, then you should look at buying some great poker books and using your free time to read and learn. There are a number of great poker books available including Gus Hansen's – Every Hand Revealed, The Psychology of Poker and Zen and the Art of Poker.