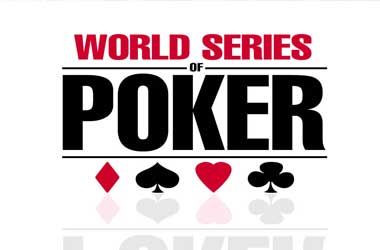 The World Series of Poker (WSOP) has joined the rank of poker tournaments that will put a higher focus on timing poker games in an attempt to speed up play. The WSOP made the announcement of a rule change earlier this week adding that it would come into force in the 2017 edition of the tournament series itself.
A string of high profile tournaments have earlier included a timer for their games. The World Poker Tour included the Action Clock in its WPT Tournament of Champions where a timer was kept on the poker table before the dealer.
PokerStars has recently introduced shot clocks in most of its high stakes tournaments with the first event to have it being PokerStars Championship Bahamas. The ARIA High Roller tournament was the first prominent event to incorporate timers and time extension chips in the Super High Roller Bowl. Poker superstar Daniel Negreanu has been a vocal supporter of the idea, stating in his private blog that it helps reduce tanking in poker games.
World Poker Tour
The new WSOP approach is slightly different from others. Instead of a fixed timer, in WSOP events players can call the clock on competitors as necessary. Tournament supervisors can also do so when they feel that any player is deliberately stalling the play. Regular occurrence of excessive stalling and slow play has been a concern for senior players like Daniel Negreanu who feel it reduces the fun element for amateur players.
WSOP's existing process has been called cumbersome by players as it involves multiple steps. Players could call a clock after a reasonable time usually two minutes. After that a tournament supervisor would ask the dealer regarding time available. If the dealer said there was sufficient time, the player would be put on a one-minute clock, after which his or her hand would be declared dead after a 10-second countdown.
Now any player can call a clock at any time and the timings are shortened to 10 to 40 seconds at discretion of the supervisor. But the new rule can also throw up new issues. The discretion available to the tournament supervisor is one issue and another is putting the clock on those playing at multiple tables
Poker rules guru Allen Kessler has raised concerns that the upper limit of 40 seconds was possibly too less and it would be advisable to have a one minute clock that can be reduced if the player has had clocks repeatedly called on him or her. WSOP has mentioned that the use of the timing limit depended on the game situation.