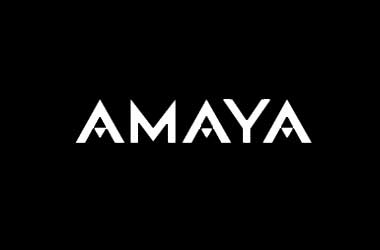 Rafi Ashkenazi, the CEO of Canadian gaming company Amaya Inc has announced a major overhaul for the company comprising a new name and new location for its headquarters as he seeks to reshape it and improve its stability after recent volatility.
The company will be renamed as The Stars Group Inc and it will be moving its headquarters to Toronto from Montreal in Canada pending approval from its shareholders. The explanation for shifting its headquarters to Toronto was that it would help in managing its business more effectively. The company is proposing to gain shareholder approval at its upcoming annual meeting.
Ashkenazi took over the role of the CEO last year after founder David Baazov stepped down in the wake of insider trading charges being levied against him by the Autorité des marchés financiers (AMF). Since then Ashkenazi has been focusing on reducing debt, bringing in fresh management and reducing reliance on online poker. A recent development was the hiring of Robin Chhabra, an M&A specialist from William Hill who according to Ashkenazi will play a major role in the second half of the year.
In a statement, Ashkenazi said
We are very open to acquisitions. Probably from the second half of this year, I can be much more focused on finding ways to grow the company, not necessarily organically.
There are indications that the initial goal is buying a sportsbook. New acquisition could help Amaya move away from its excessive reliance on online poker which is facing regulatory issues across the world. Poker has been struggling to grow with governments facing challenges in legalizing it and also due to professionals dominating the online space giving very little room for amateurs to make it big on the online poker circuit.
Ashkenazi has achieved a shift already by aggressively promoting online casino gaming and sports betting to PokerStars' customer base in the past few months, leading to the share of online poker revenue dropping from 75 percent a year earlier to 69 percent this quarter.
Speaking at an analyst's conference call, Ashkenazi confirmed that the company was planning to concentrate on further building its successful casino offering, along with the sportsbook.
Amaya's latest quarter results have been stronger-than- expected. It posted an increase of 1.1 percent to $218.7 million in its poker business, the first in past three quarters. The overall revenue for its casino and sportsbook products was up by 47 percent to $88.3 million.