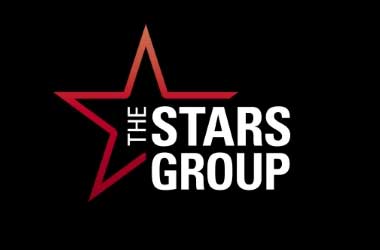 The Stars Group (TSG), the parent company of PokerStars could soon offer real-money gambling which includes online poker thought the United State after signing a new agreement with the Eldorado Resorts.
TSG has struck a deal with the Nevada casino which enables the company to own and operate real-money online sports betting, as well as offer online poker and casino games in states covered by the Eldorado license.
The existing sports betting partnership between Eldorado and William Hill US isn't likely to be affected by the new deal.
Eldorado will continue its exclusive alliance with William Hill as to its land-based retail sports wagering operations. William Hill also consented to Eldorado's new partnership with TSG.
Eldorado is currently running casinos in 13 US states. As PokerStars has existing agreements with New Jersey and Pennsylvania, the new deal won't encompass both states.
Sluggish Online Gambling Market
Regulated online gambling and sports betting is already in full swing in a number of states where Eldorado has operations and many new states are expected to legalize sports betting in the coming months.
Both online gambling and sports betting are up and running in Nevada and New Jersey and Pennsylvania will follow soon. The states of West Virginia and Mississippi allow sports betting, while Colorado, Illinois, Iowa, Indiana, Florida, Louisiana, Missouri and Ohio are all contemplating legislative action.
Though Eldorado is well-positioned in multiple states, the online gambling is lagging behind. While some states already allow sports betting, they are still unprepared for digital wagering. In Mississippi, for example, mobile betting can only be done on-site, while in West Virginia, no online or mobile sports wagering option has been launched yet.
PokerStars Can't Penetrate Nevada
While the agreement appears to permit PokerStars to enter Nevada, the operator will have a hard time establishing an online presence as it has been declared a persona non grata in the state.
Under a "bad-actor" clause stipulated in current iGaming laws in Nevada, PokerStars is banned from serving the state. Unless the law is modified, PokerStars will not be able to rollout its online poker platform across Nevada. It's not clear if the ban carries over to sports betting, but it's understood the clause applies to other forms of gambling. The latest agreement permits TSG to offer online sports betting, but Nevada is prohibiting PokerStars to run online poker – a scenario that would likely be raising a few eyebrows.