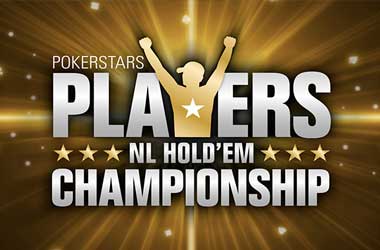 PokerStars must be congratulated for doing a great job in promoting its first ever PokerStars Players Championship (PSPC) which has been billed as the biggest poker event in the history of the game.
The online poker giant came out with a great marketing campaign that included giving away more than 300 Platinum Passes to the 2019 PSPC which takes place from Jan 6 in the Bahamas.
These Platinum Passes created a massive buzz as the buy-in to the PSPC was set at $25,000 which was very high for most of the poker pros.
However, the Platinum Pass gave them an opportunity to win a free seat, $2,000 in travel expenses plus a 6 night stay for two at the Atlantis Resort in Nassau.
The poker market in Ireland is not as big as some of the other countries but poker players in the Emerald Isle have been very keen on booking themselves a seat at the 2019 PSPC. Irish poker pros have done very well for themselves and have won as many as eleven Platinum Passes that will ensure Ireland has a strong representation at the PSPC.
The poker pros representing Ireland are Darren Brennan, Fintan Gavin, Andrew Grimason, Alex Irwin, Gary Thompson, Karol Wojciechowski, Pierre Lewandowski, Dwyer Tobin Monaghan, Darren Millar, Sven McDermott and Jordan Matthews.
The poker world will not be very familiar with any of these names but that could all change if one of them went on to win the inaugural PSPC. The player that has the best odds of going all the way is Fintan Gavin as Betstars has him down at 125/1.
Ireland Can Pick One More Player For A Platinum Pass
One more Irish poker pro is set to benefit from the Platinum Pass. PokerStars has decided to ask the people of Ireland to vote for their favourite Irish poker pro and once the votes are counted, the player with the most votes will get an early Christmas present which will be a Platinum Pass.
What is interesting is that the poker pro does not have to be an Irish national. However, they should have strong roots to the Irish poker scene such as making a difference to the local poker market, consistently playing at local card rooms or have lived in Ireland for a long period of time.
Voters can use the hashtag #jointeamireland or send an email to [email protected] nominating their player.