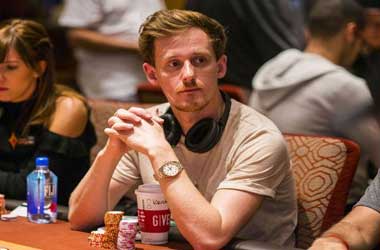 This week the poker community has been discussing a weird prop bet which many consider highly dangerous involving two poker players who initially preferred to be anonymous.
The bet involved staying inside a locked up bathroom in the dark for a 30 day period in exchange for $100,000. Should the poker player be unable to stay for 30 days in isolation in this dark prison, he would have to pay out $100,000 in return.
Since the prop bet has received so much attention from the global poker community this week, the man who initiated the bet Rory Young has come forward to divulge more information on how the bet came about.
The Aussie poker pro was spending time at the Bellagio playing high level cash games when he ran into a poker player by the name of Rich Alati.
Young has a fascination with Lodden Thinks games. These games involve individuals taking a guess at what a specific person would answer. The final answer always involves a numerical figure. One of Young's favourite questions is asking an individual how long they think they can remain in the dark in total and complete isolation.
The Aussie poker pro believes that a lot of people overestimate their ability and quote a number that is way too high. He has spent a lot of time studying sensory deprivation and is fascinated by this prop bet. He ran the question past Alati and the two went back and forth before they agreed that they would engage in such a bet which would last for a period of 30 days.
The two players put down $5,000 in escrow and Alati wanted to get the bet over and done with before Christmas. To be on the safe side, both parties also signed a liability agreement outlining the terms and conditions involved in this bet. Young took on the responsibility of finding and setting up a dark bathroom for Alati to proceed with his bet.
Alati Currently Doing Alright
At this point in time, Alati is locked in the dark room and according to Young is doing alright. There was no information provided as to how many days had passed since Alati entered the room but Young remains confident that the odds are in his favour as it will be pretty difficult for Alati to last the full 30 days in isolation.
Many poker players have criticised this dangerous bet but a small section appear okay as the prop bet has taken place in agreement with two consenting adults.