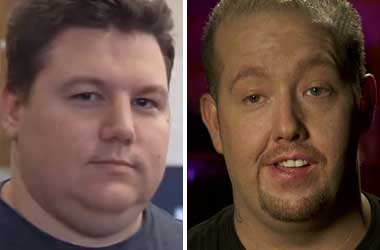 Shaun Deeb has had more than one social media spat with poker players over the years.
Deeb who has over $7.7 million in live poker winnings went down with COVID-19 recently and had quite a difficult time battling the virus.
Deeb took to Twitter to shed more light on his battle with COVID-19 and claimed that he had no idea the human body could go through so much pain. He promised in his tweet to never go after anyone who complains of pain in the future.
David 'Viffer' Peat took a jab at Deeb on Twitter by responding to his tweet and telling Deeb he should have entered a weight loss prop bet as soon as he found out he had COVID. Deeb did not take kindly to the jab and went after Viffer by calling him out on an alleged debt of $32,000.
should of made weight loss bets as soon as you found out you got it

— David Peat (@4viffer) September 23, 2020
The backstory to this allegation is that Shaun Deeb came to the rescue of Viffer a few years ago by loaning him $32,000 to clear a debt. Deeb claims that he loaned the money to Viffers 7 years ago and the money hasn't been returned till date.
Viffer denied those allegations and said that he does not owe any money to Shaun Deeb. However, he isn't just contending the allegations via his social media post but is willing to make a prop bet to prove that he does not owe Deeb a penny.
Viffers Willing To Put $100k In Escrow
Viffers has called out Deeb by asking him to enter a prop bet and settle the dispute as to whether he actually owes him any money. Viffers initially said that he would put down $50,000 and asked Deeb to also put down $50,000 in escrow.
Viffers wants to hire an unbiased arbitrator who will review both sides of the story and then make a decision as to whether Deeb is owed $32,000. If the decision is made in Deebs favour, he gets $32,000 plus the $50,000. If the decision is made in Viffers is favour, he gets $50,000 from Deeb and the alleged debt is wiped clean.
Deeb wasn't very willing to take up the offer and hence Viffers ended up doubling his offer to put down $100,000 from his side to Deeb's $50,000. Some of the arbitrators who could mediate this prop bet include Doyle Brunson, Todd Brunson and Billy Baxter.
Slow @4viffer this is what I accepted maybe it'll click after the 5th time https://t.co/L8sSZugnjw

— shaun deeb (@shaundeeb) September 25, 2020