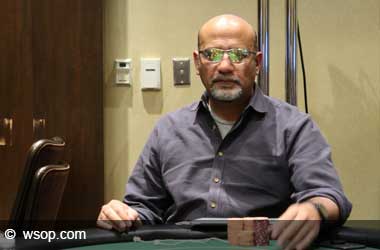 Most of the top poker tournaments around the world end up being one by accomplished and high profile poker players. The top poker pros in the game have worked hard on developing a winning strategy and tend to share the bulk of the prize money between themselves. Players in the top 25 All Time Money's list on the Hendon Mob are a prime example of this.
Whenever an amateur or recreational poker player ends up winning a major poker tournament be it online or at live poker, it creates a lot of hope amongst recreational poker players who believe that they can compete in top poker tournaments and come out on the winning side.
This is exactly what happened to Faisal Siddiqui who ended up winning the WSOPC Horseshoe Main Event defeating 303 players to walk away with a total prize of $113,143. What is even more impressive is that Siddiqui now has a coveted WSOPC ring.
Siddiqui is not a professional poker player but only plays the game as a hobby. He likes playing WSOPC events and had a good run at the same event during 2015 but did not finish on top. This is the first time that he has won a major poker tournament and his Main Event cashout is his biggest payout till date.
He was very transparent in his post-win interview saying that the main event had loads of tough players and the competition was fierce throughout the event. The final table very difficult because it had a number of experienced grinders who were a lot more accomplished than him. However, he held on to his composure and credited his win to the coaching that he has received from his friend John Gorsuch.
Recreational Poker Players Can Draw Inspiration
The final three players at the table were Siddiqui, Ryan Jones and Joseph Malebranche. Jones who started the main event at the same table as Siddiqui found it difficult to get things going but he exercised patience and allowed things to happen for him.
He was eliminated in third place and took home $49,810 for his efforts. His style of play and composure at the able left a big impression on Siddiqui who battled it out with Malebranche and came out on top. Malebranche who finished in second place took home $69,925.
Siddiqui's WSOPC Main Event win will give more recreational players the courage to play big events and work on their poker game which they can by visiting our selection of the best mobile poker sites!