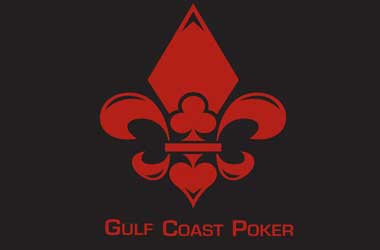 Players and industry professionals in the Gulf Coast will be honored at the first ever Gulf Coast Poker Awards taking place during the Poker Gras tournament at Harrah's New Orleans.
Tournament directors, poker media, staff and players were given the chance to submit their nominations in accordance with the criteria set by the awards committee.
Nominees must have a direct association with the extended Gulf Coast Poker region in the US, starting from eastern Texas, up to Arkansas, and passing through Tennessee to North Carolina and all other southern locations.
Awards will be given out in eight categories, including TD/Floor/Dealer/Industry of the Year, Most Consistent Tournament Player, Player of the Year, Breakout Player of the Year, as well as Content Providers of the Year. The winners will be honoured on November 11, during Flight B of the Poker Gras Main Event.
Nominees for the Inaugural Gulf Coast Poker Awards
The nominees for "Player of the Year" are Maurice Hawkins, Yousef Saleh, Philip Hui, TK Miles, Sean Winter, Hamid Izadi, Blake Whittington and Michael Lech. Hui, who took down the $50K Poker Players Championship at the 2019 World Series of Poker, was also nominated for "Breakout Player of the Year", alongside, Trace Henderson, Whittington and Josh Thibodaux.
Stephen Bierman, Jerry Giroir, Hamid Izadi, Robbie Matthews and Judge Leo Boothe will compete for the "Senior of the Year" award. The players vying for the title of "Most Consistent Tournament Player" are Whittington, Izadi, Loni Harwood, Kyle Cartwright, Dustin Stewart and Jacob Seele. Harwood also made it to the "Female Player of the Year" nominations list, along with Tara Snow, Jessica Dawley and Irene Carey.
Nominees for "Cash Game Player of the Year" include Peter Le, Gabe Lentini, Gui Zheng, Zhen Cai and Sean Winter. Dennis Jones, Jesse Hollander, Tana Karn, Baylie Kull, Tony Burns and Jonny Pham are all nominated for "TD/Floor/Dealer/Industry of the Year".
A winner will be chosen among Ante Up Pokercast, LFG Podcast, Cory Waaland, Jonathan Little, bestbet Jacksonville, Will "Poker Monjey" Souther, Mo Nuwwarah and Tyler Nals for the "Content Providers" category. Bill Phillips of Gulf Coast Poker was also nominated for the same award but politely refused the nomination.
Gulf Coast Getting Due Recognition
According to Phillips, they have wanted to recognise Southern poker players for their contribution to the overall growth of poker in the Gulf Coast Poker region for a long time.
Their plans have finally come to fruition. Phillips said there are a lot of great players making it in the tournament arena but they usually go under the radar. The Gulf Coast Awards is a great way of giving these poker pros due recognition.