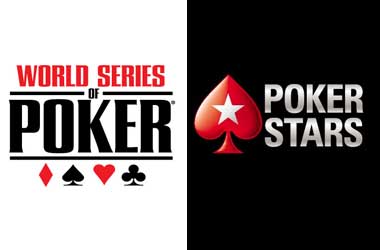 With the Mike Postle cheating scandal currently making headlines in the world of poker, there are thousands of poker players all over the world who have concerns and doubts over livestreamed sessions taking place at other major venues. They are no longer certain if these poker venues implement adequate security measures to safeguard games and prevent possible cheating.
The recent cheating expose involving Postle and Stones Gambling Hall has put broadcast poker's credibility in question, and many are now considering the possibility that cheating could actually take place even in other livestreamed games sponsored by major operators.
Two of the top poker operators have released livestream security protocols to assure players that they are safe. We take a look at some of these protocols.
World Series of Poker (WSOP)
Every year, the WSOP makes sure people at home are able to be a part of the action in various company-sponsored tournaments all over the world by hosting livestreams. The WSOP hosts a number of popular livestreams including the flagship WSOP in Vegas, the WSOPE in Rozvadov and several Circuit events, via PokerGO.
To ensure integrity, the WSOP implements specific protocols during livestreams which cover internet access restrictions, mobile phone protocols for players and production crew, the chain of command for RFID cards, separation of hole card graphics, as well as the set-up of servers. The WSOP works closely with the Nevada Gaming Commission to make sure all requirements are being complied with.
The brand is confident they're employing industry-leading protocols to safeguard the integrity of the game. Representatives from the state gaming regulator are also present during livestreams to monitor all activities. Therefore, in the event of any misconduct, the company will be subject to investigation.
PokerStars
PokerStars, the world's leading online poker site, streams events through PokerStars.tv YouTube and Twitch. The company said the integrity of their live events is their top priority, and for this reason, they make sure sensitive and private data are protected by using proper technology. Their system is equipped with the high end technology and in-built measures to prevent human error.
PokerStars employs the most trusted broadcast crew who have limited access to sensitive information. During games, players are prohibited from using their phones and those making it to the final table are not permitted to use headphones. The company also follows a range of criteria for choosing feature table players, and reviews existing protocols and measures on a regular basis, according to player feedback and evolving technology.