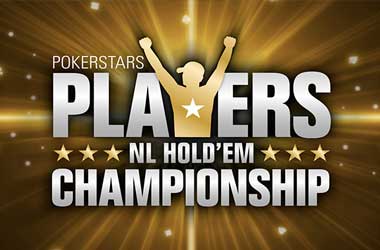 The Poker Players No-Limit Hold'em Championship (PSPC) was announced by PokerStars in December 2017 and has been heavily promoted in the last 10 months. The PSPC is drawing nearer to its January 2019 kickoff and more details has now been released regarding the inaugural edition of the tournament.
PokerStars have given away dozens of Platinum Passes worth $30,000 and they also organized a survey this past August to seek input on some of the finer details of the event. The poker world won't be surprised by many of PokerStars' decisions regarding this tournament except for perhaps the fact that the tournament will start out 9-handed on opening day before moving to an 8-handed format from the second day on.
Players that have either qualified or bought into the PSPC will start the tournament with 60,000 chips. Blinds start at 100/200 and will increase every hour. The first hands are scheduled to be dealt at noon on January 6th.
The schedule shows that 8 levels will be played on Day 1 and Day 2 and there will be no dinner breaks. However, there will be 20-minute breaks after the second and fourth levels of the day and a 30-minute break after the sixth level. The action is expected to conclude at about 9:10 pm on the first two days and organizers are hoping that the field can be narrowed to between 16 and 24 players on the third day. The plan for Day 4 is to whittle the field down to 6 or 8 players who will then battle it out on Day 5 until a winner is announced.
Big Blind Ante Format
The Big Blind Ante format will be in place from the beginning of the tournament and a 30-second shot clock with a 30-second time bank will be implemented when the field reaches the money. Players will be given a time bank card per blind level and they cannot be carried over to the next day. Due to so many competitors getting their seats through qualifiers, it has been decided that the minimum cash is between 1.2 times and 1.5 times the buy-in. The exact amount will be announced in the near future but it has been confirmed that a total 15 percent of the entrants will end up winning a cash prize.
PokerStars is also contributing an extra $1 million to the tournament winner's prize package. To find out more information, please visit the PokerStars website.