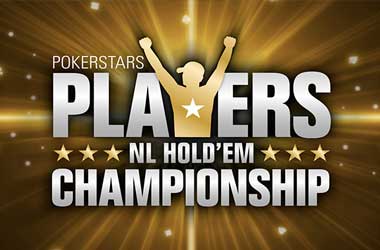 PokerStars is leaving no stone unturned as it looks to promote and market its PokerStars Players No-Limit Hold'em Championship (PSPC) which is scheduled to take place in January 2019 in the Bahamas.
The tournament is being billed as one of the biggest poker tournaments ever and comes with a $25,000 buy-in. Some of the top poker players in the world are expected to be in attendance.
PokerStars has put together special 'Platinum Passes' which have a value of $30,000 and include the $25,000 buy-in.
The online poker giant has given out a number of Platinum Passes in recent months via special events. Players who finished first and won these special events were given Platinum Passes. However PokerStars has also come up with unique promotions via its brand ambassadors that allow players to get their hands on a coveted Platinum Pass without having to win any poker event.
The recent set of brand ambassadors and celebrities giving away Platinum Passes include Jeff Gross, Daniel Negreanu, Maria Konnikova, Jen Shahade and Lex Veldhuis. Each of these ambassadors have set up their own unique challenges and have called on poker lovers to attempt these challenges which will then make them eligible to win a Platinum Pass.
PokerStars
Vlogging Opportunity
Jeff Gross has gained a lot of attention in recent times due to his vlogging on Twitch. His Platinum Pass promotion revolves around vlogging and he wants poker players to take up vlogging by doing it consistently for a period of 5 weeks. Their posts must tackle a new topic and must be submitted using the hashtag #VloggerinParadise.
The vlog posts should be between 5 and 10 minutes and will be judged by Gross and Andrew Neeme who is also a popular vlogger. The criteria for shortlisting the eventual winner will be based on their creativity, storytelling, humour and passion.
In a statement, Gross said
My hope that is people that try this out. Win the Platinum Pass or not, they will truly enjoy the experience and may even continue to vlog in the future. To give someone the opportunity to create something they are passionate about and send them to play in a once in a lifetime special event in The Bahamas means the world to me
Each of the other ambassadors mentioned above have their own unique promotions. If you would like to win a Platinum Pass via these unique promotions, you can check out the PokerStars website for more information.