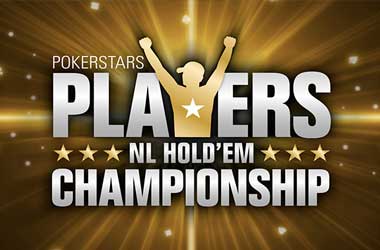 The PokerStars Poker Player Championship (PSPC) has been heavily promoted by the online poker giant and there are loads of people talking about those coveted Platinum Passes which is precisely what PokerStars wants.
PokerStars Director of Poker Marketing, David Carrion says that PokerStars is doing everything they can to ensure that people know about the upcoming event.
The event will take place in Jan 2019 in the Bahamas and is being touted as one of the biggest poker events to ever take place with a $25,000 buy-in and a massive prize pool. PokerStars is now asking players to provide feedback on how they would like the event should be structured.
PokerStars is asking players to fill out a survey that can be accessed by clicking on the "Have Your Say About #PSPC" link which is on the PokerStars Blog. Players can also find the link on Twitter and Facebook as well. Links to the survey are being emailed to Platinum Pass qualifiers and other players in the PokerStars database who have entered other PokerStars events.
PokerStars
The survey asks players for their opinion on such things as starting chips, the length of levels, the number of levels per day, breaks, and antes. Players can also have their say on whether or not the shot-clock should be used, what the payout structure should be and what the minimum payout should be.
PokerStars will collect the data until August 31st and use it to plan the event accordingly. David Carrion doesn't expect that there will be too many changes from the general format but he feels that players will be satisfied in knowing that they had an opportunity to voice their opinions. He predicts that there will be a lot of input regarding the payout table and minimum payout.
Inaugural PSPC
This will be the first PSPC and PokerStars has is confident that the event will be a grand success and the first among many. Carrion predicts that between 300 and 400 people will buy-in to the event on top of the 320 players that will win Platinum Passes through qualifiers. As of now, Carrion says that he envisions the PSPC as being held every two to four years.
How To Get A Platinum Pass
PokerStars are running loads of qualifiers which they hope will bring more recreational players to the PSPC. PokerStars is hoping that this event brings a diverse mix of players. Carrion points to how a novice or recreational player who would never consider shelling out $25,000 for a seat would be in for a pretty wild ride if they won a Platinum Pass.