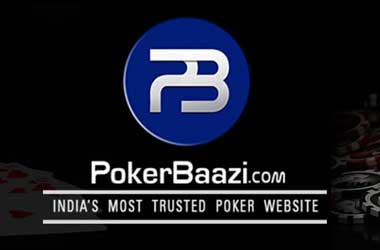 The Indian poker market is expected to be more competitive than ever in 2019 and PokerBaazi is looking to establish itself as one of the leading poker operators in the country.
The company recently released more information regarding its much-anticipated 'Game Changer' poker tournament.
Game Changer is set to take place from February 20 to 24 and has a total guaranteed prize pool of Rs. 2 crores, with the winner getting a cool 50 lakh rupees in prize money. Tournament organizers are expecting a massive turnout as the buy-in is set at a very reasonable 11,000 rupees.
The tournament will feature two rounds and each of the participants can choose to enter the first flight which is scheduled from Feb 20-22, with 5 re-entries each. Players will battle it out during the first three days of the first round and those who make it will meet again on February 24, when the ultimate winner will be determined.
PokerBaazi
Largest Online Tournament
PokerBaazi's Game Changer is being promoted as India's largest online poker tournament and will get the company off to a great start in the New Year. Varun Ganjoo, marketing director of PokerBaazi said it will be the first time that players get to enjoy a multi-day format in a major poker tournament in India.
The excitement is building up as the country's best online poker players compete to get a share of the massive prize pool. The tournament is yet another platform for poker players in India to make a name for themselves on the global poker scene.
PokerBaazi Continues To Strengthen Brand Presence
PokerBaazi is looking to strengthen its brand image in India and one of its strategies is to continue to host huge online poker tournaments in the country. In 2018, the online poker website organized the PokerBaazi Premier League (PPL), offering Rs. 5 crores in total guaranteed prize money. The company's list of ambassadors includes acclaimed boxer Vijender Singh as well as actress Sunny Leone.
PokerBaazi boasts of a secure, safe, transparent and trusted platform that works 24/7, taking the online gaming experience to a whole new level. The website has free and paid versions of a wide array of card games, such as the widely popular poker variants Texas Hold'em and Pot Limit Omaha.
Its rewards scheme called Baazi Rewards entitles loyal players to some really cool benefits along with the opportunity of winning poker packages that includes trips to famous poker destinations like the Bahamas, Australia and Las Vegas.