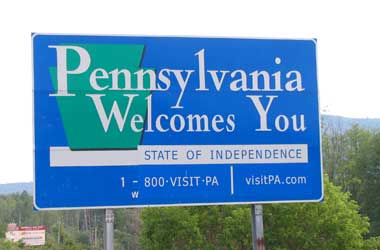 The US State of Pennsylvania may just be the next US State to permit online poker sites and online casino sites if a soon to be released report shows there is both a need and market for online gaming and the financial rewards for the State are of course big enough!
Over the last few weeks on the instructions of the Senate Legislative Budget and Finance Committee a deep an investigative report has been instigated to look at the effects that any potential online gambling bill would have on Citizens and residents of Pennsylvania.
With the US States of Nevada, Delaware and New Jersey all now legal online gaming licensing authorities that allow anyone over the age of 21 to be able to play and access real money poker games and casino games from within their respective State boundaries, the US State of Pennsylvania have been eyeing up the potential benefits that their State coffers may be able to benefit from by proposing their own legal frame work to permit online gambling in their boundaries.
However, as experience has proven even if the report is a positive one for the State from a monetary point of view there are still quite a number of hurdles to be jumped and getting legislation in place in any US State to permit online gaming from within that jurisdiction take time and is always met with a lot of opposition from parties opposed to gambling in general.
Nevada is the current US State out of the three that currently permit online gambling that is having the most success with their online gaming environment with both Delaware and New Jersey still going through something of a learning curve, however time is usually the best way to judge any type of new gambling environment and as the economy slowly recovers then it will possibly be a case that all US States that allow online gaming will see an upturn in the number of players playing online.
We will of course keep you up to date as and when this report is released, and who knows the clock may now be ticking for anyone living in Pennsylvania who is hoping to be able to play poker games as well as a large range of other casino related games from the comfort of their own homes or even when out and about on a mobile device to be able to do just that!