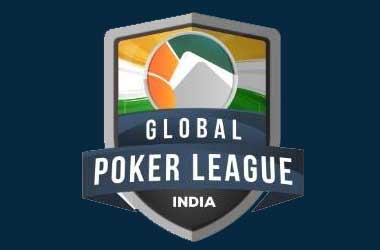 The Global Poker League (GPL) launched in 2016 and had a relatively poor first season. Mediarex Sports & Entertainment, the company behind the GPL decided to scrap the global format of the GPL and go with regional leagues.
The GPL proposed GPL China and GPL India leagues to break into the Asian continent but there wasn't a lot of progress with these regional leagues.
Mediarex has finally confirmed that GPL India Season One will commence with online qualifiers starting in May. Mediarex has signed a partnership agreement with Sachiko Gaming, who is PokerStars India domestic partner.
As a result, these online qualifiers will run from May to August 2018 on the PokerStars India platform. This partnership comes right on time as PokerStars recently went live with PokerStars.in, a dedicated Indian platform of the PokerStars brand that enables Indian poker players to create Indian player pools and bet with rupees.
In a statement, Dreyfus said,
We are excited to have partnered with the largest poker brand in the world to bring our unique and leading league format in India. We hope to offer a unique experience to the poker communities and help building creative content promoting this skill game and sport
GPL India Season One
GPL India will have six city-based teams and each team will have five players. These six teams will compete over a four-week period and play 6-Max and Heads-Up No Limit Hold'em Poker games through the PokerStars platform and in GPL's India Studio. The five members will be selected based on the following break-up. Two of the five players will be selected via these online qualifiers while the other three will be appointed by the team's management.
The six teams and their corresponding managers that will be fighting it out in the GPL India are: Mumbai Jetsetters (Kavin Shah), Chennai Sharks (Vikram Kumar), Ahmedabad Alphas (Abhishek Rathod), Kolkata Creators (Aditya Agarwal), Delhi Diehards (Muskan Sethi), and Bengaluru Hackers (Vidwath Shetty).
The top four scoring teams will then move on to the GPL India Finals, where they will battle it out to claim the title of the very first GPL India champions. The Finals will be held in November 2018 and will be streamed online.
The winning team will receive five Platinum Passes to the PokerStars Championship in the Bahamas. The PokerStars Championship will be held in January 2019 and has a prize pool of over $9 million. The Platinum Passes are valued at $30,000 and include the $25,000 buy-in to the event, six nights of accommodation at the Atlantis Resort in Bahamas, and an additional $2,000 allowance for food and beverages.