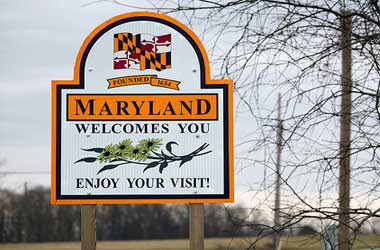 The U.S. state of Maryland is on its way to abolish laws that penalize home poker games. A new bill is in the works that if cleared, make it possible to legally host poker games at homes but with certain conditions.
Although rarely enforced, current laws in the state of Maryland stipulate jail time up to a year or a fine of $1,000 for playing a home game of poker, regardless of the size of the stakes or even if there are no fees or rakes involved. Maryland's House of Delegates cleared a new bill unanimously last week removing these penalties by a vote of 139-0 in favor. It is now awaiting approval from the Senate.
The proposed bill, House Bill 127 has been sponsored by Delegate Kirill Reznik. According to him, current laws are so restrictive that under it a person's home is being considered equivalent to a casino. His bill set out to change that, legalizing poker games at home and at senior citizen residential communities. However there will be certain conditions attached to the playing of home poker games in Maryland.
The bill states that anyone over the age of 21 years would be able to conduct a home game provided the game is held not more than once a week and is between players who already know each other and share a social relationship. It also specifies that apart from the winner, no one can profit financially from the game.
The bill also specifies buy-in amounts and the overall money that can be staked in a game. According to the bill, the amount of money involved in any game within a 24-hour period cannot exceed $500. Reznik however has said that the limit has some flexibility. He added that he had attempted to introduce a higher limit of $2000 but could not do so due to objections from some of the legislators.
The bill disallows use of any betting equipment that can be connected with the internet in these home games. This implies that online poker or gaming is not permitted. The bill also bars any form of advertising for the games. The legislation has 17 sponsors in the House.
Senator Nancy King has sponsored the companion bill in the Senate. Reznik stated that although the casinos in Maryland have not been affected by the bill in any way, the passage of bill was made more difficult due to their presence as many lawmakers viewed it as a form of gambling expansion. Maryland approved table games in casinos around four years ago.