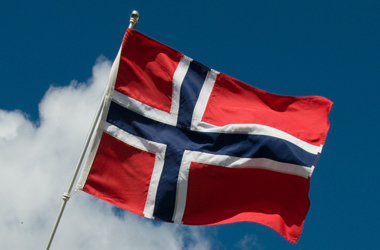 Norway continues its aggressive crackdown on illegal poker and gambling activity with a simultaneous raid of five underground poker clubs. The raid took place earlier this month as authorities look to clean up the illegal gambling industry in Oslo – the capital city.
The five clubs located in Oslo — Akerselva Club, Fish Club, Quads, Sentralen and Norwegian Poker Team were simultaneously raided by a police force of 100 officers in order to avoid tipping off the other clubs. The joint operation was put together by the Oslo Police and Norwegian Lottery Authority, who oversees the ban of organized money games.
Philip Matthew Green, a spokesperson for the police said that the raids were executed after the five clubs were thoroughly surveilled. The crackdown resulted in the arrest of 5 individuals who were all charged and taken into custody. Norway is very strict with its gambling laws and charged four of these individuals with breaking the Lottery Act and two with committing "gross economic crime"
Oslo Police noted that apart from running illegal games on a 24/7 basis, the five clubs were found to be serving food and alcoholic drinks without obtaining the proper food and beverage licenses. The clubs were also found to be employing gang members to protect the establishment.
According to Green, the focus of the operation was not to arrest the punters present at the club but to arrest the heads who organize and arrange these illegal poker events that violate the limitations of the Lottery Act. The authorities also wanted to arrest the owners who have taken it upon themselves to employ criminal protection in the city.
Local sources named the local gang 'Young Guns' as one of those enforcing protection at these poker clubs. The sting operation not only disabled these illegal poker clubs but also took out the operation of these criminal gangs.
Norway Still A Long Way From Opening Up To Private Operators
The Lottery Act in Norway acts as the guiding regulations for gambling activities and events in the country. According to the law, only the national lottery Norsk Tipping and sports wagering company Norsk Rikstoto are allowed to offer gambling services such as lotteries, sports betting, and scratch tickets to citizens.
Outside of Norsk Tipping and Norsk Rikstoto, individuals can hold gambling parties in private, as long as these events are used only for leisure activities and not for business. Low-stakes poker games were only allowed in 2014, after native pro Ola Amundsgaard fought to have the game of poker recognized as a game of skill and not a game of chance.
He did this by playing Erlend Wiborg, a political in a game of heads-up Pot Limit Omaha to show him that poker was indeed based on skill and not chance. The game convinced Wilborg and poker received an exemption which led to the first Norwegian Poker Championship in 2015.