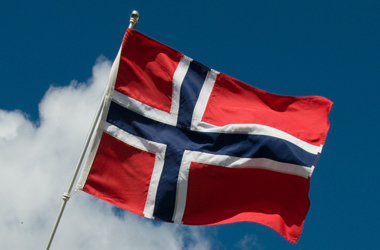 Earlier this year we reported the Norweigians were clamping down on illegal poker activity with the closure of underground poker clubs. Now Norwegians will not be able to play legal online poker and access online casinos once the Government implements its new forms of online gambling restrictions.
The new gambling restrictions were announced by the Christian Peoples, Norway's Labour, Centrist Parties and Socialist Left. The combined mandate developed by the parties demands strict blocking of foreign online gambling websites and a further crackdown on banks that still process transactions of foreign gambling sites.
Six of the eight proposed measures were voted by a majority and will be formally rolled out by May 7.
The blocking of foreign operators is a move by the government to protect its problem gamblers, and discourage competition which challenges the government-operated Norsk Tipping and Norsk Rikstoto. According to gambling laws in the country, no other gambling operators are allowed to offer services to Norwegians apart from these two companies. Since neither offers online poker, the strict blocking of foreign IPs will complete cut off the Norwegian poker players from playing online poker.
Norway Looks To Reduce Market Monopoly
While the new DNS blocks will help Norsk Tipping gain an advantage, there are also measures that will have to be implemented to ensure that their monopoly is not exacerbating gambling problems. Last year, Norsk Tipping earned a record profit of NOK 5.25b (US$665m), and saw a substantial 80,000 increase in its customer base. To protect problem gamblers, the new measure requires the monopoly to decrease their marketing activities.
Last year, the government also strengthened its stance against online gambling advertisements coming from international media outlets. The new measures grant powers to the Norwegian Gaming Authority (Lotteri-og Stiftelsestilsynet) to impose fines on companies who violate the Money Market Promotion Act.
The Government Pension Fund of Norway was also hit by the measures as they require the oil-based pension fund to decrease its investments in foreign gaming companies like The Stars Group, 888 Holdings, Paddy Power Betfair and Las Vegas Sands Corp, to name a few.
In addition to the IP blocks, the new mandate strengthens Norway's previous order to halt all financial transactions related to online gambling payments. Last year, the NGA already ordered all banks and international payment processors to cease processing gambling transactions. Despite the order, Norwegians were still able to spend at least NOK 40,000 on international gambling sites. To make sure that the block is implemented, the NGA wants the power to demand banks to submit transaction information regarding certain companies.
The gambling curtailing measures come as a defeat for the Minister of Culture Trine Skei Grande, who wanted to create a licensing program for foreign gambling operators.