The gambling industry in the United States makes billions of dollars in revenue each year and state governments collect a significant portion of their revenue from taxes imposed on the gambling industry. This billion dollar industry is constantly under surveillance of the authorities as wherever there are large amounts of financial transactions, there is bound to be cases of someone trying to break the law to make easy money.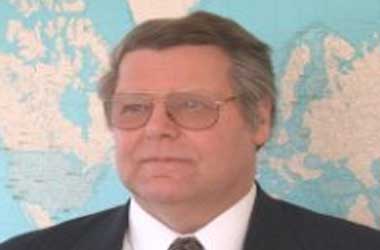 Casinos have often been used by criminals to conduct money laundering, racketeering, prostitution, illegal wire transfers, card marking and tax fraud.
So when the authorities arrested the CEO of Chipco International, a poker chip company in Maine for evading taxes, it came as no surprise. John M. Kendall ran a company that manufactured poker chips and had a strong client base.
Kendall broke the law on numerous occasions as he did not want his profits to go to the IRS and instead came up with a plan of manipulating his payroll taxes and paying his employees off the books.
Kendall was convicted and charged with a number of offences which included 3 felony counts of theft by misapplication of withholding taxes; 3 misdemeanor counts of failure to account for or pay over withholding tax; 1 felony count of conspiracy to commit tax evasion and misdemeanor count of making a false statement on a state income tax return. These were serious allegations and Kendall faced the possibility of spending up to 10 years in prison along with a fine of $55,000.
As CEO he took full ownership of Chipco International's operations and hired employees and kept them off the books. Some employees he paid but only declared part of their salary and the rest he paid them under the table. Six of these off the book employees entered a guilty plea and admitted that Kendall worked out a deal with them in order to pay less taxes.
Kendall used the extra money to pay business expenses, his own mortgage and also for membership plans at two country clubs. The court heard both the prosecution and the defendant's arguments before making a decision.
The court decided to be lenient with the sentencing and ordered Kendall to serve just 10 months in jail. The state government is trying to recover as much money as it can from Kendall but will have to wait awhile before it gets permission to do so as John M. Kendall has filed an appeal over his sentencing and wants to continue to fight the case.