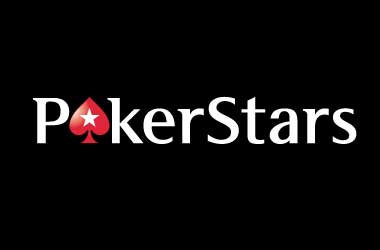 As anticipated, PokerStars the world's leading online poker site has been granted a license to operate in Portugal, nearly two years after it withdrew from the market.
The country's gaming regulator Serviços de Regulação e Inspeção de Jogos (SRIJ) announced earlier this week that PokerStars would be allowed to operate online gaming websites in the country that would include Hold'em and Omaha cash games, poker tournaments in addition to casino games. This is the first online poker license to be issued by the Portugal regulator.
The segregated Pokerstars.pt client is expected to go live at the earliest. The news of the license issuance was not a surprise since Rafi Ashkenazi CEO of its parent company Amaya Inc, had announced in the analysts' call for third quarter results that it was in the works.
PokerStars
The CEO had mentioned at that time the Portuguese site would be launched initially on a closed liquidity basis, adding that the rollout was going to be slow. He stated that the company was hoping for shared liquidity across markets in France and Italy which would allow for blending of player liquidity.
Portugal would be the fifth market where PokerStars operates a segregated site – other locations with ring-fenced operations are France, Italy, New Jersey and Spain. Shared liquidity among European countries is being discussed as a result of declining trends seen in the region's various segregated poker markets. However it is likely to take time – as individual countries need to change their gaming laws and then submit to an approval process of the European Commission.
PokerStars had withdrawn from Portugal in 2015 after new gaming laws came into force which classified all unlicensed sites as illegal. The new regulations have opened up Portugal's gaming market, allowing international casino developers to apply for licenses.
As of now four licenses have been approved. Two have been allotted to French operator Betclic Everest Group's for sports betting and casino games, while one each has been awarded to Malta-based Bet Entertainment Technologies and local land-based casino operator Estoril Sol. The country hopes to raise €25 million ($26.6 million) annually from gaming operations.
The new laws however suffer from an issue that could affect the entry of more players. Currently Portugal's gaming regulation allows for only consumer licenses and not business-to-business licenses. According to this rule, an operator cannot use his license to allow others to run their gaming operations on his network. This limits the number of players who can independently function like PokerStars. According to SRIJ, this cannot be changed until the next review takes place.