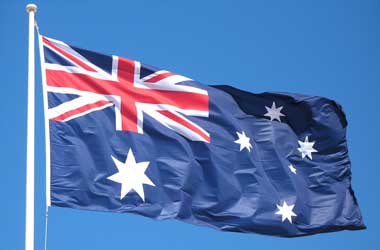 Australian poker players are running out of time to lodge their support of online poker as the deadline for the Parliamentary inquiry nears. The Australian Senate inquiry which is examining whether online poker should be subject to the same stringent new laws as other gambling forms is accepting entries from the public only till July 21.
Joseph Del Duca activist and founder of the Australian Online Poker Alliance (AOPA) has urged players in the country to send their views supporting online poker to the Senate. The inquiry is planning to delve into a number of areas surrounding online poker including whether banning online poker is the best way forward for it.
The Australian Parliament is currently reviewing the Interactive Gambling Amendment Bill 2016, which is seeking to amend key provisions of the current gaming bill in order to close existing loopholes. The amendment bill has passed in the House of Representatives and is now awaiting approval from the Senate.
Senator Mitch Fifield, the Government Minister for Communication and the Arts, and Manager of Government Business in the Senate has confirmed that the bill will be put up for debate in the Australian Spring 2017 parliamentary sessions. The inquiry into online poker was initiated through the efforts of Senator Leyonhjelm belonging to the Liberal Democrats with the support of the Coalition Government.
Opposing the inclusion of online poker into the ambit of the new bill, Leyonhjelm stated that the government must not infringe on players' freedom. In a recent speech Senator Leyonhjelm pointed out that banning large and regulated operators from the Australian market would only encourage players to use the services of illegal and offshore operators leaving them without any protection if ripped off.
However the government has stated its opposition to legalizing online poker. Senator Fifield acknowledged the popularity of online poker but noted that the game had been always deemed illegal under Australian law. He further stated that the government had no plans to
legalize the game any time soon.
Another legislator Senator Nick Xenophon has however raised hopes of online poker activists by stating that there was an inconsistency in governments view regarding sports betting and online poker. He has called for further debate on the matter.
Other key stakeholders from the industry like Dr. Sally Gainsbury, problem gambling expert and a Senior Lecturer at the University of Sydney have also expressed concern that Australian poker players playing on offshore sites would be left vulnerable after the proposed legislative changes.