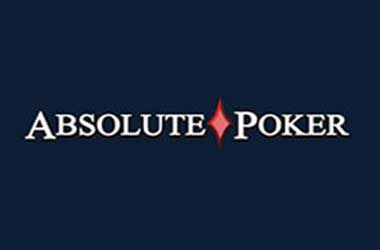 The U.S. Department of Justice (DOJ) has announced that Absolute Poker, one of the three online poker companies involved in a civil forfeiture action with regards to Black Friday would be compensating its players using a process similar to that adopted for Full Tilt Poker.
Under this plan, the government will be using forfeited assets to create a payback plan to compensate victims.
A dedicated website www.absolutepokerclaims.com has been set up to help affected players to claim their money.
The Absolute Poker Claims Administration website was authorized by the DOJ and the websites provides clear instructions on how players and affiliates should go about their claims reimbursement process. The claim procedures detailed in the site will enable players who couldn't withdraw their money before its operations was shut down to file a claim to recover their dues. Repayments will be done based on each player's last recorded balance with Absolute Poker. Those labelled Affiliates will be receiving their payouts using a separate methodology.
A notice published on the site states
If the total sum of forfeited funds available is equal or more than the aggregate account balances of the claimants then each petitioner whose claim is approved willbe able to receive the entire sum remaining in their account or a sum equal to the loss amount. If the total of the pending account balances is more than that available for distribution to petitioners then the payouts will be made on a pro-rate basis
The deadline for making the claims is June 9 of this year. Garden City Group (GCG), a class action settlement and bankruptcy administration company which handled the Full Tilt settlement process has been retained for this as well. GCG has emailed all players possibly affected with details of the process for filing claims. The players can either file their claim at its site or contact the claims administrator at www.absolutepokerclaims.com
U.S. authorities filed indictment charges against executives of top online poker operators like PokerStars, Full Tilt Poker and Absolute Poker and a civil suit against the companies in 2011 subsequent to Black Friday. In 2012, Absolute Poker agreed to forfeit all its assets to the United States as a part of a settlement agreement to end the case.
The Full Tilt repayment process which began in March 2013 is just wrapping up. GCG reviewed 53,220 claims and approved 44,320, paying out around $118,116,918. The Absolute Poker claims process will also be considering players who had accounts with sister brand Ultimate Bet.