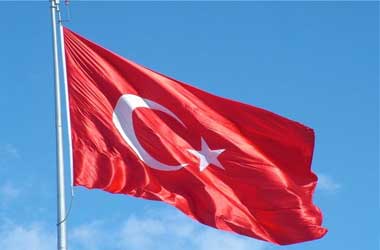 The Turkish government announced recently that it will be tightening its security measures on cash transfers and withdrawals as part of its efforts to crack down on illegal gambling in the country.
According to the Turkish Banking Supervision Body (BDDK), about five million people in Turkey are still involved in illegal gambling, which is financed by cash withdrawn from ATMs. To address this, the agency will start to closely monitor individuals who often withdraw the maximum allowable amount at ATMs. The BDDK will also start tightening control over money transfers made online to track down financial frauds and illegal gamblers.
The new security measures being implement by the BDDK are part of Turkey's two-year plan to crack down on illegal gambling. In June, Turkey launched a new anti-gambling task force, composed of a special prosecutor and members from Turkey's financial crimes unit (MASAK), communication technologies authority (BTK) and BDDK.
Part of the new anti-illegal gambling regulations that came with the announcement are tighter supervision of Turkish citizens' online usage. Search engines will be heavily monitored to target individuals accessing illegal online gambling sites. Online gambling and online poker websites which are found to feature gambling advertisements will be immediately shut down. Internet cafes that allow their patrons to access these illegal online gambling sites will now be fined.
When the announcement was made, more than 10,000 Turkish police conducted raids across thousands of online cafes across the country. More than 6,000 establishments were searched during the raid to identify computer terminals offering access to illegal gambling sites.
The government also started its crackdown on digital currencies such as Bitcoin, which has been widely used in online gambling for its anonymity. The government warned that gambling operators and employees offering gambling services would have their incomes seized. Houses where illegal gambling activities take place would be sequestered by the government.
Since 1998, brick-and-mortar casinos have been banned in Turkey. In 2006, the government started banning online casinos. Currently, legal gambling in the country is limited to the national lottery and the state-run sports betting operator SporToto.
Due to heavy crackdown on gambling in Turkey, many citizens have fled to the Black Sea resort of Batumi in Georgia, which is situated at the north-eastern border of Turkey. The Trabzon Declaration was signed in 2012 by Turkey, Georgia, and Azerbaijan which permits citizens from these three countries to freely move across these borders.
Turkish President Recep Erdogan has since called the Georgian government to close down the casinos at the Turkey-Georgia border but so far no action has been taken.