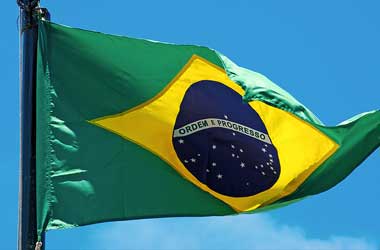 Poker operators in Brazil can breathe a great sigh of relief after a judge in Sao Paulo ruled they are not obliged to pay tax on tournament prizes. The ruling is a significant boost to the overall growth of poker across the country.
Originally, tournament prize money was taxable under Brazilian law, which meant operators needed to pay a municipal service tax called imposto sobre servicos (ISS) whenever they run tournaments. However, that law was challenged in court by Stack Eventos Esportivos, which operates the Brazilian Series of Poker (BSOP), in partnership with PokerStars. BSOP is the biggest poker tournament in the southern hemisphere.
BSOP had been slapped with a fine for not paying the ISS tax. It was also served with five tax evasion notices, putting the future of its operations on the line. The tournament had been levied based on its total collection from the tickets sold to each player. Stack maintained that not all of their collections count as revenue, and therefore some collections shouldn't be subject to tax.
The company argued that tournament prize pools cannot be counted as income of profits for operators as the prizes belong to the players. BSOP's technical director Devanir Campos said Brazil is home to a booming poker market, however its growth has been hampered by unnecessary tax obligations, like the ISS.
If the existing Brazilian law was to be followed, BSOP's prize pools would have been subject to a levy of between 2% and 5%, meaning the players would not be able to receive their full winnings as taxes had to be deducted. Similarly, operators would need to deal with the extra burden of paying tax on money that does not actually go into their pockets. As a result, the entire sector would suffer, with the ISS stunting its growth.
Positive Development
The recent decision is a welcome development for the real money poker industry in Brazil, a country with a population of around 209 million. It also benefits other markets, such as the travel and advertising businesses, which would have also been forced to pay taxes on money that couldn't be considered as company revenue, if the judge ruled against the BSOP.
The ruling sets a good precedent for future similar cases in other regions across the country. The tax break will result in reduced costs for operators, which will ultimately lead to more growth. Campos said the decision sheds some light on how poker actually works