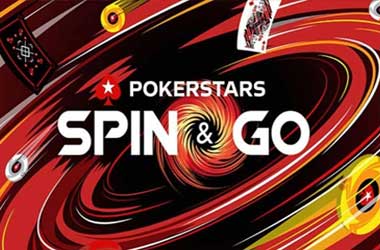 PokerStars is running a free Spin & Go ticket promotion across its New Jersey and Michigan clients.
Players at both sites are only required to log into their respective accounts between now and July 9 and get their free ticket without any hassle!
Here's how you can claim your free Spin & Go ticket:
First and foremost, you need to be a registered player on either PokerStars NJ or PokerStars MI to be eligible for the promotion. If you have yet to sign up to either of the sites, you can do so now!
Apart from getting a free Spin & Go ticket, you will also get to enjoy a generous welcome page – $50 worth of Spin & Go and MTT tickets, plus 100% match bonus up to $600.
If you've already registered, all you have to do is to log in to your account until the end of day on July 9 to claim your free ticket, which is available at the chest section. You can get a free ticket worth between $1 and $5. After claiming your ticket, you can then proceed to play. As simple as that!
PokerStars' Spin & Go games for NJ and MI carry a maximum prize of 1000x the buy-in, which means you can win up to $25,000 without spending anything. The prize will be credited to your real money poker account without additional requirements or wagering conditions.
Spin & Go Awards The Biggest Jackpots
Spin & Go is PokerStars' own take of the popular three-handed sit & go jackpot games. Spin & Go tournaments have become a hit among players all over the globe because of their fast-paced nature, giving them the chance to win massive prizes in just a short span of time. If you're lucky enough, you might just hit the biggest multiplier, which is 1000x the buy-in.
In 2019, a German player won the biggest-ever PokerStars Spin & Go jackpot prize of $2 million. "Donk3399" booked his win in a $5 buy-in Spin & Go. Just this year, three players won $1 million in jackpot prize, the latest of whom was "tagil94" who, in April, turned his $10 investment into life-changing money in just ten minutes!
It's not every day that PokerStars is giving away a free Spin & Go ticket, so this is one promotion you definitely should not miss. If you have yet to claim your ticket, better get it now before time runs out. Remember, the promo ends on July 9.