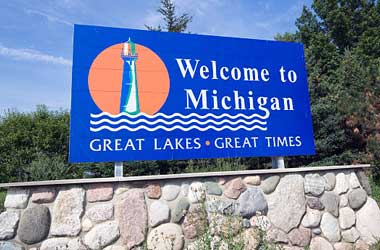 A new bill to legalize online gambling in Michigan was introduced this week to the state House. A hearing was held for the bill by the state House Regulatory Reform Committee. The main sponsor of the bill Rep. Brandt Iden expressed strong optimism that iGaming will become a law in the state at some point in time, though he said that process may not be swift.
Michigan currently has several commercial and tribal casinos, as well as a state lottery that offers an online format.
Iden presented the bill primarily a consumer protection measure and secondarily as a revenue generating opportunity.
He pointed out that the legislators had a responsibility to ensure that consumers in the state were protected adequately.
The hearing did not result in a vote as it was mostly informational in content. Several of the attendees comprising of gaming companies and lobby groups were present including the Stars Group (previously Amaya), the Coalition to Stop Internet Gambling and the Poker Players Alliance though they did not speak at the hearing.
The three commercial casinos operators active in the state were not present at the hearing but have already indicated their opposition to the bill in its current format. MGM Resorts alone said that it supported the concept of online gaming.
Native American casino operators have mostly not expressed any opinion so far with just the Nottawaseppi Huron Band of Potawatomi noting that it opposed the current bill's provisions. It has offered to provide constructive feedback to the legislators.
An official of the Michigan Gaming Control Board, Dave Murley testified before the committee stating that the agency was neutral on the bill. He however highlighted issues surrounding the constitutional validity of the bill and existing issues related to tribal gaming.
Former state attorney general Mike Cox stated that he was in support of the bill. Cox said that in his opinion the bill was constitutionally valid and that the bill had benefitted from the learnings of other states that have legalized online gaming.
In a statement Mike Cox said
These bills are the product of collaboration… Collaboration primarily with the three states that are doing it well right now, Delaware, Nevada and New Jersey. Thankfully for us, in the state of Michigan, they've worked out a lot of the kinks.
The Senate Regulatory Reform Committee previously cleared a version of the online gaming bill earlier this year. It however did not come up for a full vote at the Senate.